Giants and Dwarves TD
The kingdom is under the attack of huge devastating giants and relentless waves of enemies. Build multistoried towers to defend against the attack and use the environment by dropping boulders on the enemies or burning the hay on their path. Play Now!
Monsterland 3
Senior and Junior are back and Junior is causing more mischief than ever before! Try to keep Senior awake as he is a lazy block who just wants to sleep all day and we want to have FUN!
Play Now!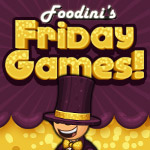 Comments
Powered by Facebook Comments