Battle Cry
Immerse yourself in the world of Battle Cry! Command your very own army to battles against all who oppose you. Includes a 3 act single player campaign, a player versus player ladder system and an intricate army management system. Play Now!
Need a Hero
Dr. Badd Cat has trapped all of Bob's friends. Navigate each house and try to rescue all the mice before you reach the catapult.
Play Now!
Incursion 2
Dark forces come again. The kingdom calls upon you to fight against this forces. Our lands needs a hero! Lead your brave squad at the battlefield and save the realm. Play Now!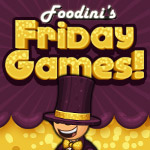 Comments
Powered by Facebook Comments