Zombotron 2: Time Machine
Don't let the name fool you, zombies in Zombotron are ruthless and clever as ever, they will keep coming at you until they are completely disabled. Zombotron Time Machine is a new entry in the Zombotron universe and delivers engaging gameplay and story. Play Now!
Cyber Chaser
Run, jump, duck and shoot in this super addictive runner. Complete missions, unlock weapons and purchase an array of upgrades.
Play Now!
Awesome Cars
Select your car and try to conquer the world one setting at a time. Upgrade to 8 new, faster and better cars as you progress. Select for 12 different types of upgrades that will give you an awesome chance at beating each world. Play Now!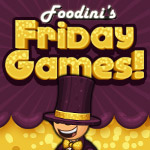 Comments
Powered by Facebook Comments