Heya Folks!
It's been a wild ride these past two months. But after 31 grueling matches, we finally have a winner… The one and only…. Hope! Lets give it up for Hope's creator, our very own forum member, Colorinda!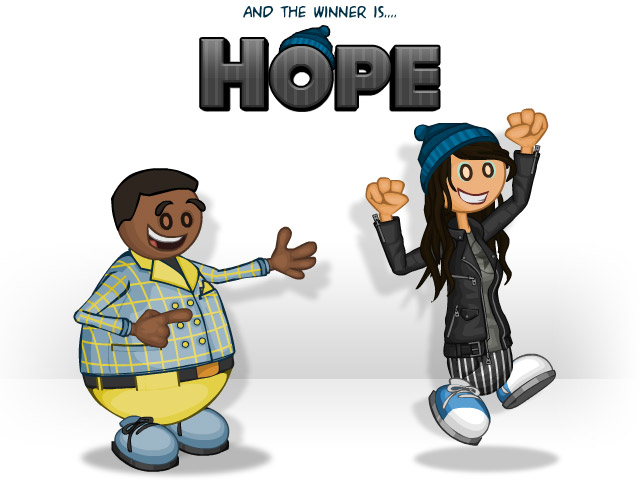 But lets not forget about the runner-ups! Dice (created by our forum member: magicmusic) put up quite a fight, but ultimately lost to the power of Hope. Magicmusic even made some awesome drawings of some of the early runners up…



see more in magicmusic's gallery. So let's have a round of applause for Dice and the other 30 runner-ups from Kingsley's Customerpalooza class of 2013!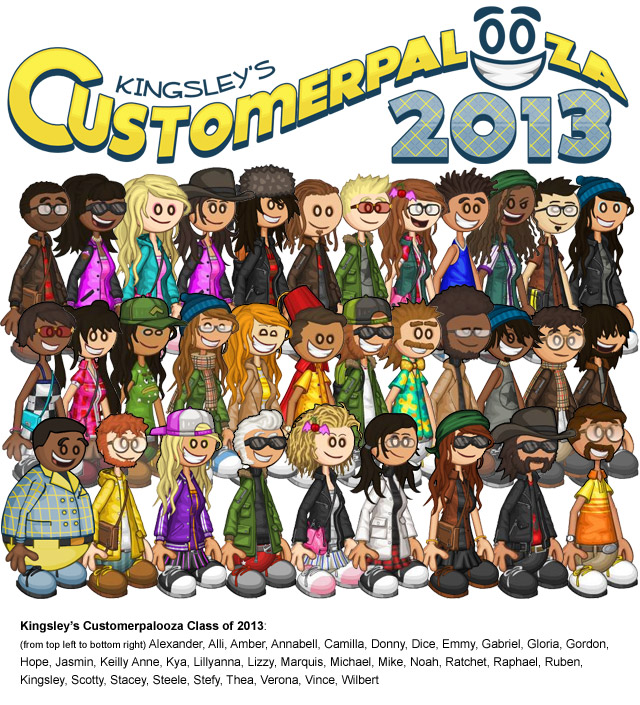 For all you stat-aholics out there, here is the final bracket: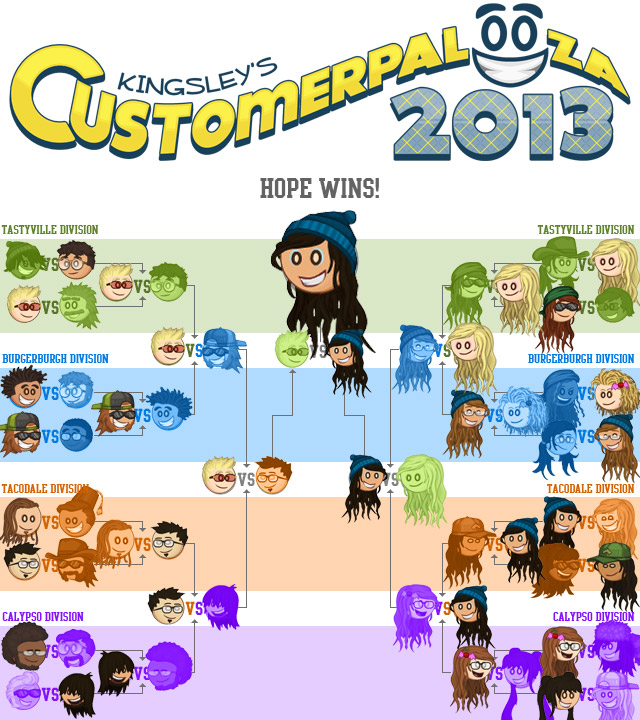 I would also like to thank the thousands of  fans who submitted to this contest, you guys are awesome!
And to all those who continue to submit customers……
You know it's over right?? You can totally stop now.

Sincerely,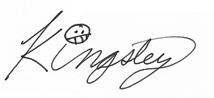 Comments
Powered by Facebook Comments