Hey Everyone!
Today we wanted to show off a major new addition that we will be debuting in Papa's Pastaria. Customers now have two options for enjoying their meal! Either wait in line, or take a seat in the dining room. However you will be too busy cooking and preparing the meals to manage a dining room. So now, for the first time ever, you'll be able to hire some help!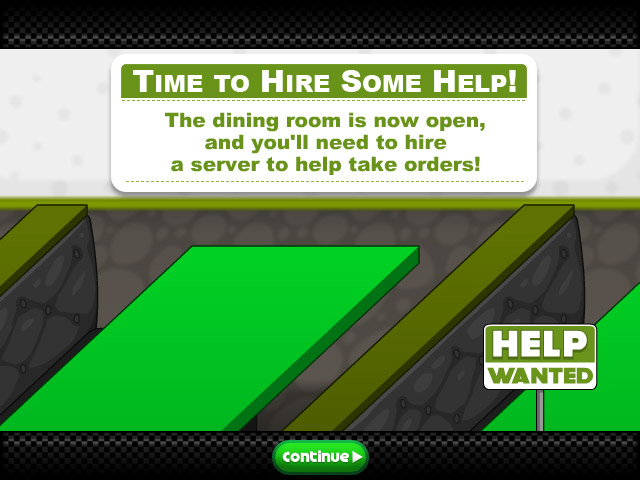 When the dining room is unlocked, you'll have the choice of hiring either Doan, Utah, or a custom worker of your choice.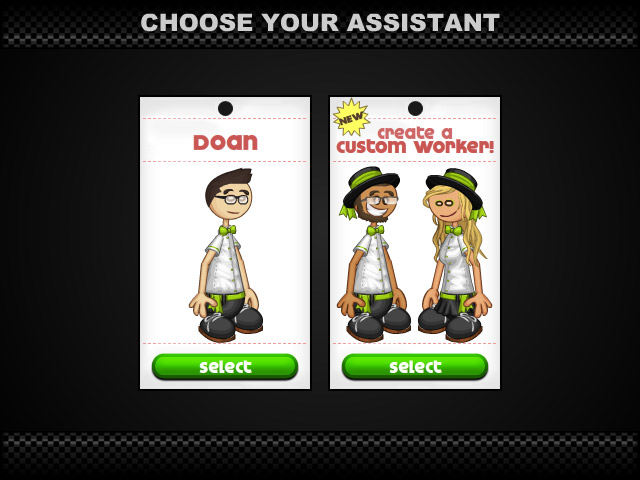 After you choose and customize your server, the hiring process will be complete!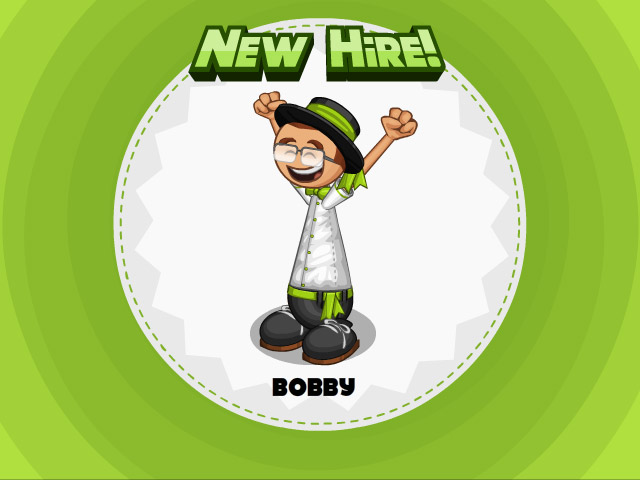 A few customers each day will choose to eat in the dining room, and your new server will be there to wait on them. Your sever will then let you know the table's order.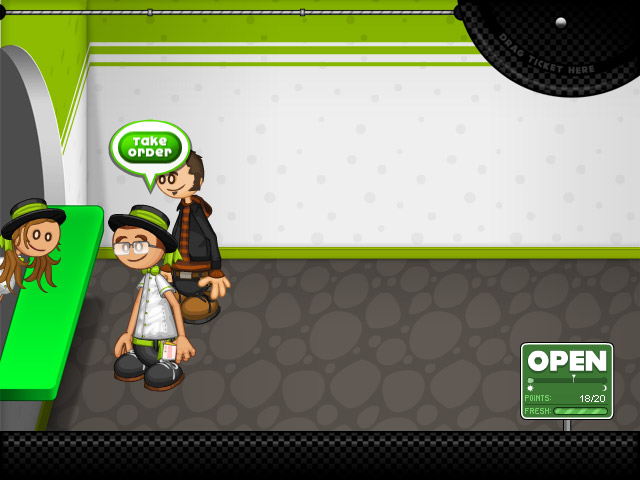 Once you have the meal prepared, your server will take it to be judged by a patiently waiting customer.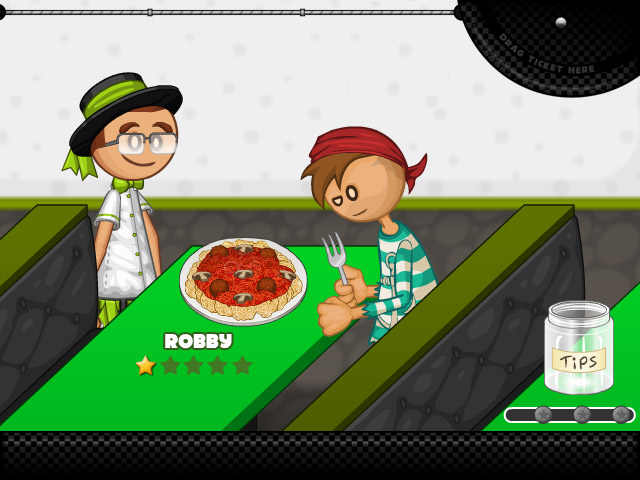 Excited yet?? We sure are, and we can't wait to show you more stuff! So stay tuned for more sneak peeks of Papa's Pastaria!
Comments
Powered by Facebook Comments