The long wait is finally over!!!!!! Papa's Pastaria is here!
Head to Portallini and start your career as a pasta chef! You're in charge of Papa's Pastaria, where you'll take orders, cook noodles, add sauces and toppings, and toast breads to craft the perfect plate of pasta for your customers! New the series, you'll be opening the Dining Room in your restaurant, and you'll hire a server to help you get through the hectic workday! As you level up you'll earn new toppings, meet new customers, and work through the ever-changing seasons of the town.
Papa's unique Time-management cooking style
Cook noodles, pour sauce, and add toppings
Toast all sorts of breads in the Bread Station
Introducing the Dining Room
Hire a Server to help you out
Customize both your Chef and Server
Tons of new Holiday Clothes
Fully Customizable Lobby
Play through 4 seasons and 12 Holidays
Unlock seasonal toppings
Unlock a total of 83 menu items
Unlock 85 crazy customers
7 fun Mini Games with tons of prizes to win
100 in-game achievements to earn
Use your tips to buy upgrades, clothes and furniture
Weekly paychecks and raises as you level up
Free to play online!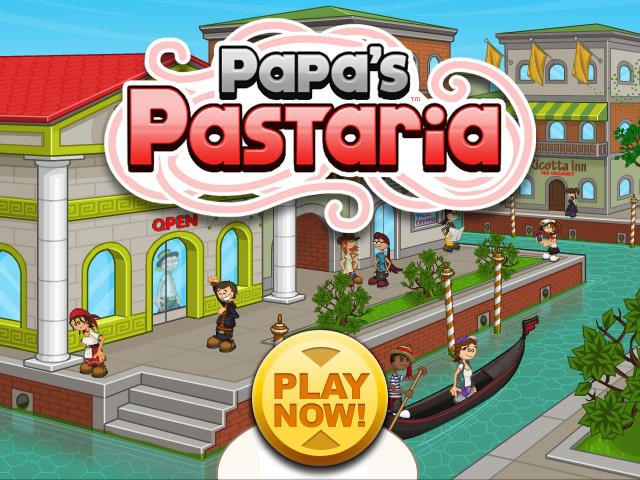 Comments
Powered by Facebook Comments