Loot Hero
A legendary Dragon is haunting the lands. Towns are set ablaze, and its magic power resurrects the evil creatures of the world. A hero is needed to travel to the corners of the lands and slay the beast to restore peace. Play Now!
Spaceman 2023
Put on your space suit and travel the galaxy killing aliens and exploring new fantastic worlds!
Play Now!
10 is Again
It's all about making 10s again – but this time there's multiplication, division, inversion and placement too. Slide numbers together to add them up. As you play blocks are made – try to avoid getting trapped. Play Now!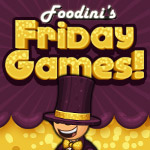 Comments
Powered by Facebook Comments