To all our Flipline Fans… Thank You!
So very few apps ever reach the top 10. Even less do it without the help of advertising, press releases, and tons of website reviews. We are just two people who are lucky enough to have the best fans in the world! Thank you for getting Papa's Freezeria To Go in the Top 10! We are in complete awe of what our fans can do!
So if you haven't yet, check out our game https://itunes.apple.com/app/id824305459?ls=1&mt=8. If you have, please take the time to rate our game, and maybe even write a review!
Flipline Fans Rule!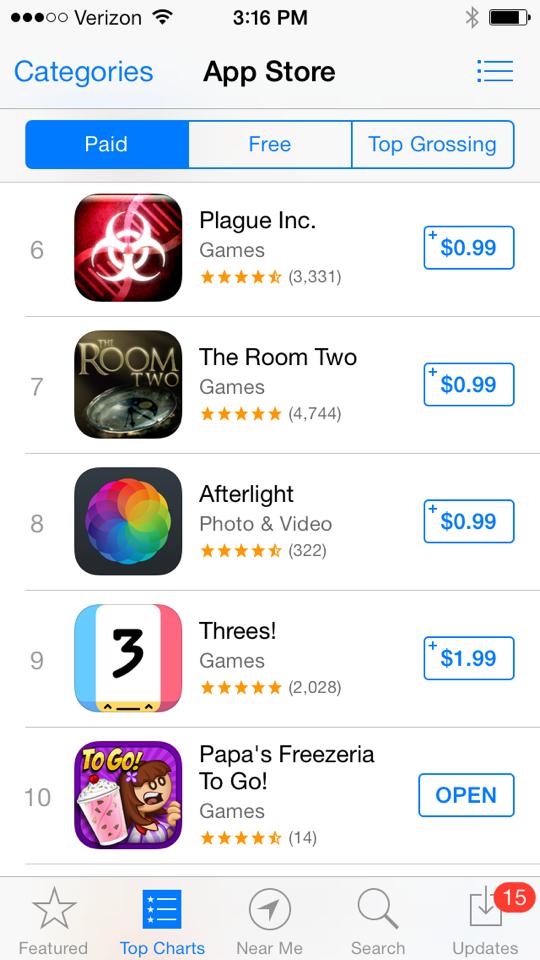 Comments
Powered by Facebook Comments