Hey Everyone!
For this week's sneak peek, we are announcing the location of Papa's Donuteria!
Get ready for a wild ride as you cook up delicious donuts in the exciting town of Powder Point!  This unique town is located at the foothills of Maple Mountain.
A generation ago, it was nothing more than wide open fields owned by an old sheep herder named Cornelius Powder. He sold the land to a wealthy entrepreneur who envisioned a wondrous city that was equal parts town and amusement park. Powder Point was born and has grown larger and larger each year. Tourists come from all around to experience all the crazy coasters, amusement rides, attractions, and of course… food!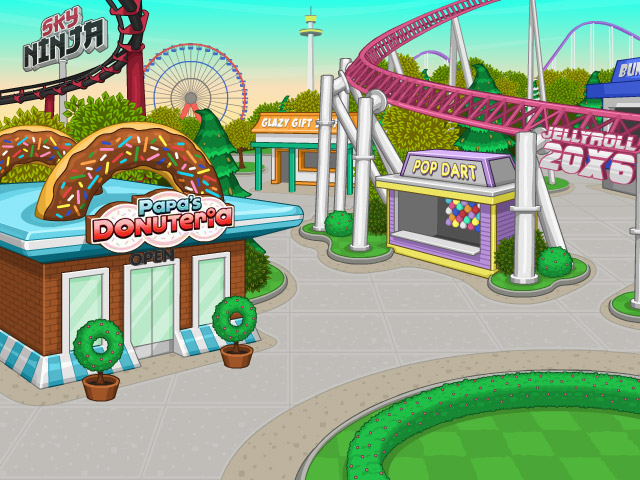 This year, Powder Point is unveiling two star attractions. First is Papa Louie's newest restaurant extravaganza, Papa's Donuteria. Second is the the long-awaited new ride, The Sky Ninja. This sleek ride will hold the record as the world's tallest roller coaster in the world!
Check back each week for more news and previews of Papa's Donuteria!
Comments
Powered by Facebook Comments