Hey Everyone!
This week we bring you the first images of the Dough Station from Papa's Donuteria!
The Dough Station will be your first step in making a batch of delicious donuts. In this game, customers will be ordering 3 donuts at a time (even though Big Pauly suggested 6… sorry Pauly).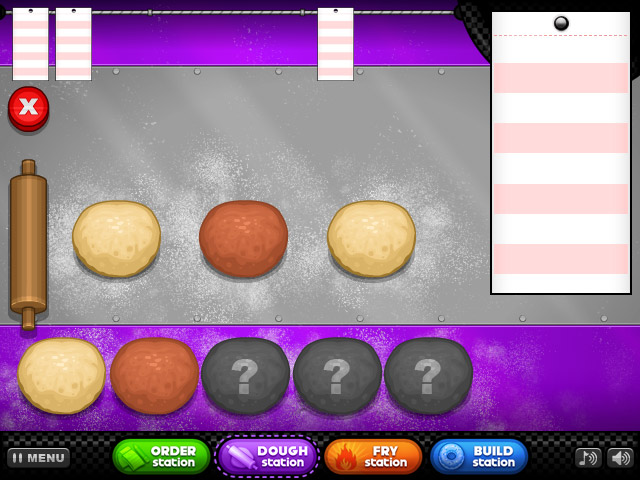 You will begin with dragging 3 dough balls to the work area. You'll notice we have regular and chocolate dough, with 3 additional doughs to unlock as you play.
From there, you will use the rolling pin to quickly flatten out the dough. Once all three dough balls are rolled out flat, the shape cutters slide up.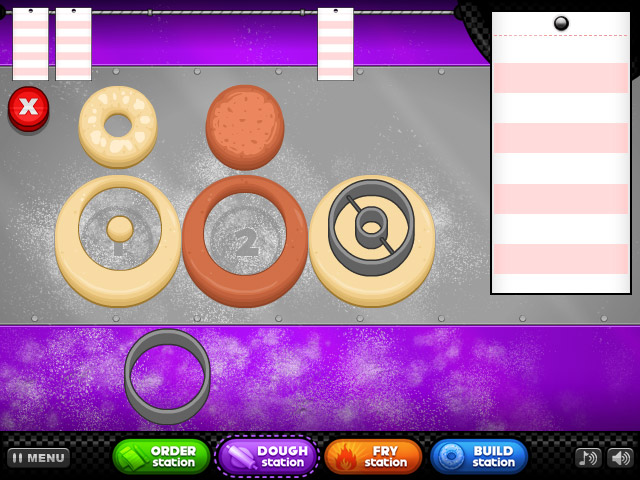 You will use the cutters to punch out your customers' donuts from the dough. Here we have classic "Ring" shaped donuts along with the popular "Round" shape as well. You will unlock additional standard and seasonal shapes as you progress through the game.
Once you have all three donuts cut out, you will move onto the Fry Station, but we will save that for another day. Check back each week for more news and previews of Papa's Donuteria!
Comments
Powered by Facebook Comments