Thunder Cars
8 tracks of thunderbowl racing, take your car, upgrade it and try and win the entire championship, use the drafting to gain speed to overtake your opponents.
Play Now!
The Lord of the Tower
Once upon a time, there was a small and peacefull kingdom called Ukron.It was ruled by an honorable king. In time, the kingdom fell under attack, and the the king and his army must protect it. Play Now!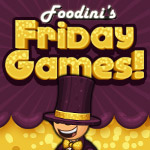 Comments
Powered by Facebook Comments