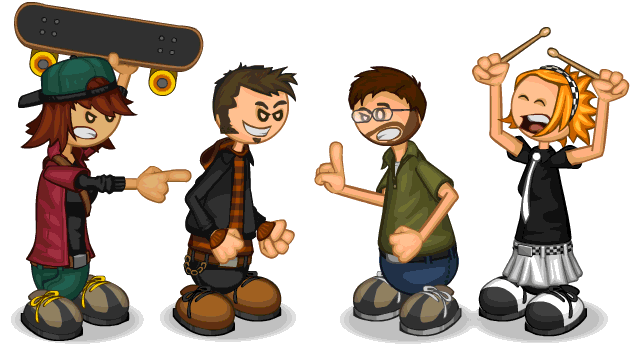 This is happening!!!
Can you believe the final match is upon us? For the girls division, we have two favorites competing to be Papa's Next chef, Scooter and Clover.
For the guys division, we have a match 10 years in the making. It's the long debated, epic showdown between the two Flipline founders, Matt and Tony. Never have they battled before in a Next Chefs Tournament, and never will they again.  Only one will win, while the other will walk away in complete and utter shame. This is history in the making!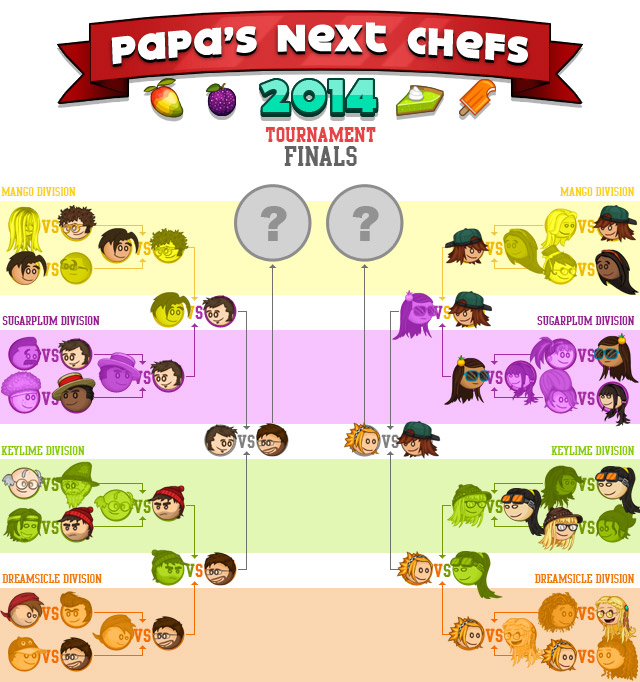 Papa's Next Chefs 2014: Final Match: Tony vs Matt and Clover vs Scooter!
Now is the time that you decide who will be Papa's Next Chefs!
Tony (10,830 votes)
Matt (3,311 votes)

Loading ...

Clover (6,463 votes)
Scooter (7,916 votes)

Loading ...
Comments
Powered by Facebook Comments