Hey Everyone!
Today's Sneak Peek is all about the Mini-Games!
Foodini does a great job breaking up the monotony of a work week with his mini-games. The only problem is that sometimes, halfway through a Gameria, you've earned all the prizes and played all the levels. That leaves no real drive to continue playing the mini-games, unless you want to double up on some of the prizes.
So now, you have the ability to earn 3 Rare Prizes per mini-game. To earn the first Rare Prize, you will need to play through all the levels of the mini-game, which is visually shown as 14 bronze stars. To earn the second Rare Prize, you will have to play through 14 levels again, this time with silver stars . To earn the third Rare Prize, as expected, you will need to play through a third time.
With all that technical stuff out of the way, let's see one of the newest Mini-Games that will be playable after the first day of Papa's Donuteria. It's by far our favorite one yet, it's called Papa's Raceway: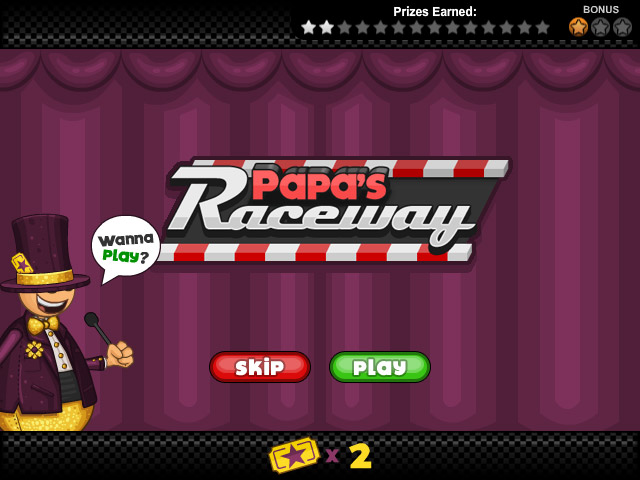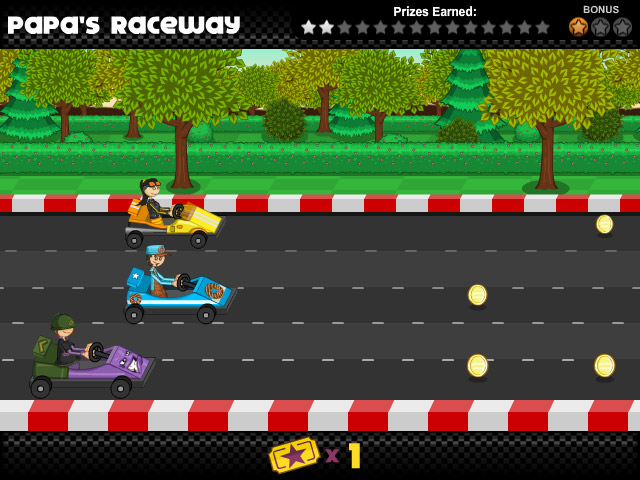 Papa's Raceway is a kart racer where you compete head to head with 2 other customers. You'll need to avoid obstacles, collect coins to speed up, and be the first to cross the finish line!
That's it for now! Don't forget Papa's Donuteria is coming out Monday June 16th!
Comments
Powered by Facebook Comments