Egg Knight
Eggcellent! Save the Egg Knight world by defeating the Dark Army! Assemble your troops by collecting Knights that hatch from eggs! Play Now!
Planet Dash
You crashed in Andromeda! Now you must hop across planets and collect enough cosmic energy to warp home.
Play Now!
Transcopter
Help all those smilies get across the sea by guiding the transcopter around airborne obstacles. Play Now!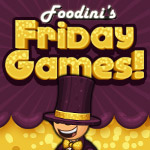 Comments
Powered by Facebook Comments