Hey Everyone!
Today is National Chicken Wing Day!!!!! So we thought it would be fitting to roll out another sneak peek for Papa's Wingeria HD which will be coming out soon on iPads and Android Tablets!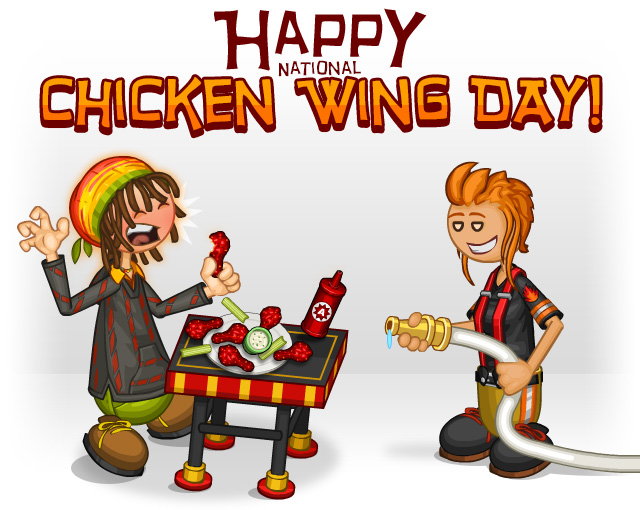 Papa's Wingeria HD will have 20 customers entering the shop for the first time. Some of the now familiar faces like Willow, Pinch Hitwell, Hacky Zak, and Ember will FINALLY get a chance to try Papa's award winning wings and things!
Stay tuned for more news and information in the following weeks as we work away on Papa's Wingeria HD!
Comments
Powered by Facebook Comments