Hey Everyone!
You've been demanding it, and we are excited to announce the start of Kingsley's Customerpalooza 2014!
Kingsley's Customerpalooza is an epic, world-wide search for the absolute best fan-made customer that our eyes have ever seen! For this years Customerpalooza, we crammed tons and tons of new clothes in the Customer Creator. This, along with the hairstyle and body customization from Papa's Donuteria, will make for a truly unique Customerpalooza Class of '14!
Calling All Customer Creators!
Your job, should you choose to accept it, is to…
Create a custom character HERE
Give them a fitting name.
Take a picture of your glorious creation using the in-game camera button.
Show us by posting it on either our forum HERE or post it on our Facebook Page!
It's that simple.  You have until Wednesday, September 17th to submit your character. After that, Kingsley will gather the contestants, and choose the best of the best. Then it will be up to you to vote for the best fan-made customer in the Customerpalooza Tournament. The winner will get to see his or her customer appear in Papa's next adventure!
Remember you have until the end of Wednesday, September 17th to submit your customer. Please don't heckle Kingsley, only ONE entry per person please!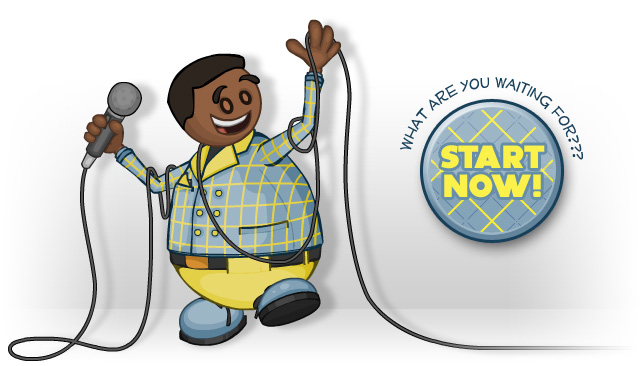 Comments
Powered by Facebook Comments