Hey Everyone!
Things were simpler back when the original Papa's Pizzeria came out. There wasn't a choice between workers when you started the game, it was only Roy, and he was not pleased. But once Papa's Burgeria came out, we gave players the option to choose either a boy or a girl worker, both of whom were customers from the previous game.
Well with Papa's Pizzeria To Go, we have broken that time-honored tradition by introducing a brand-NEW character from the Flipverse to be the female chef.
Let us introduce you to Delivery Girl …. Joy!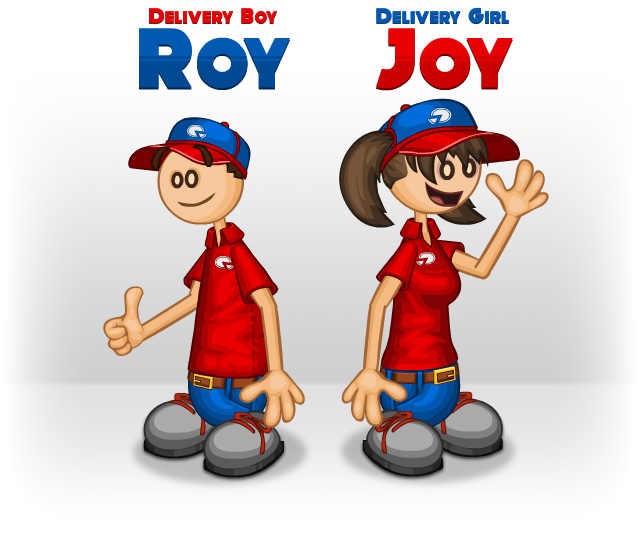 Stay tuned for more information on Papa's Pizzeria To Go!
Comments
Powered by Facebook Comments