Hey Everyone!
Can you believe that the original Papa's Pizzeria was the only Gameria to not have any furniture?!? Papa's Burgeria introduced furniture you could buy, and later, Papa's Freezeria introduced the ability to fully customize your lobby.
The "To Go" games run on an engine we developed that is highly optimized for playing on small, less powerful, phones. Needless to say, it's always an undertaking when we try to add even more capabilities to that engine.
Fortunately, we were able to make a major improvement to the To Go series with the all new Custom Lobby Editor! With Burgeria and Freezeria To Go, many people commented on how quickly they were running out of things to buy in the shop. Those games had furniture you could buy, but no way to rearrange the furniture and swap it out with something new. This left the player with a very small amount of decorations they could buy that would fit into the simple lobby.
Our goal was to create a lobby editor on par with the HD and web versions of our games. However, it also needed to perform well on phones, and be usable on a tiny screen. We first needed to overhaul the shop to include categories and a new swipe control system.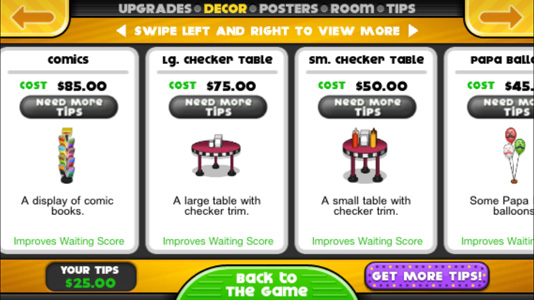 Once we had a robust store with lots of decorations, we needed a lobby editor that would work well on a small phone. Now you will be able to style your lobby with a wide variety of furniture and posters that will surely please your customers.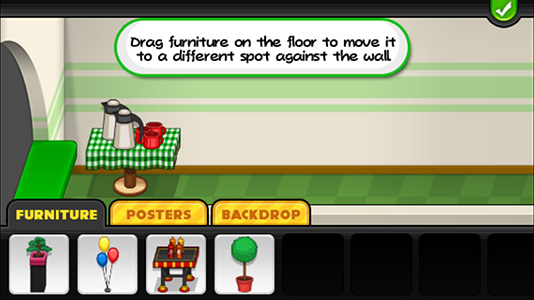 We also included Backdrop bundles that change the wallpaper, floors, trim, and counter top!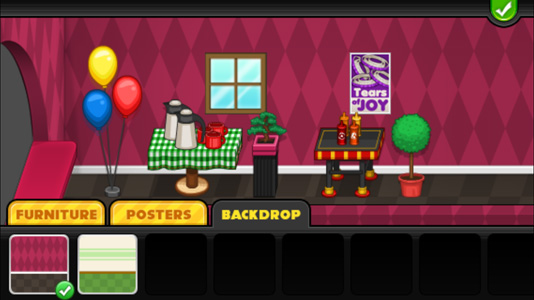 So now, you can get all the lobby customization of the HD games on the go in Papa's Pizzeria To Go!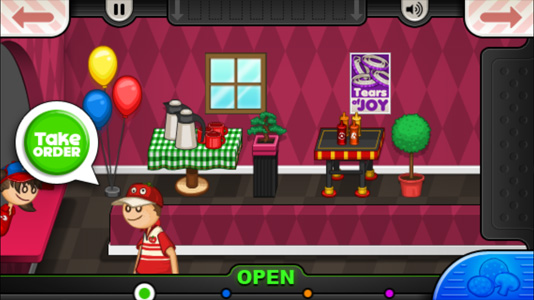 Stay tuned for more information on Papa's Pizzeria To Go!
Comments
Powered by Facebook Comments