Hey Everyone!
For this week's sneak peek, we are revealing a major addition to the Papa Louie franchise. Over the 8 years or so that Papa Louie has been around, we have made numerous platformers like Steak and Jake, Cactus McCoy, and Remnants of Skystone. Can you guess the one big thing that we never included in those games?
…Swimming.
We have always wanted to add swimming to our platformer games, but it has always been a daunting task. But don't worry, because that is all changing with Papa Louie 3!
Behold… Captain Cori swimming!!!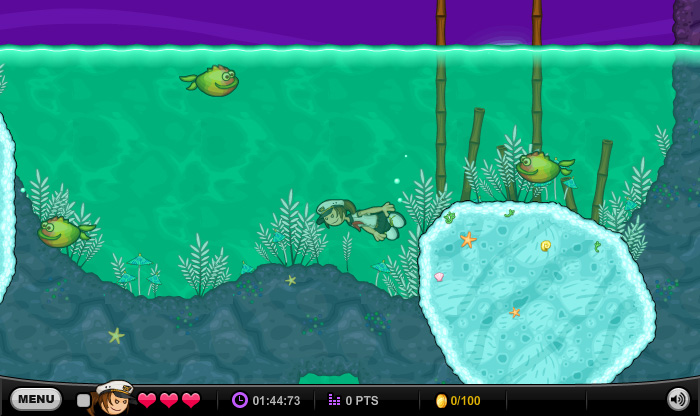 A lot of effort has been put towards getting swimming to work nicely in this game, and we are super excited with the final result!
Stay tuned for more info and sneak peeks of Papa Louie 3: When Sundaes Attack!
Comments
Powered by Facebook Comments