Hey Everyone!
For this week's sneak peek we wanted to show off an enemy which will be making its first official appearance in Papa Louie 3: When Sundaes Attack… The Cherry Bombs! They may look familiar to you because they can be seen in Foodini's mini-game called "Cool Shot", on the back of Scooter's skateboard, and as a holiday drizzle in Papa's Donuteria.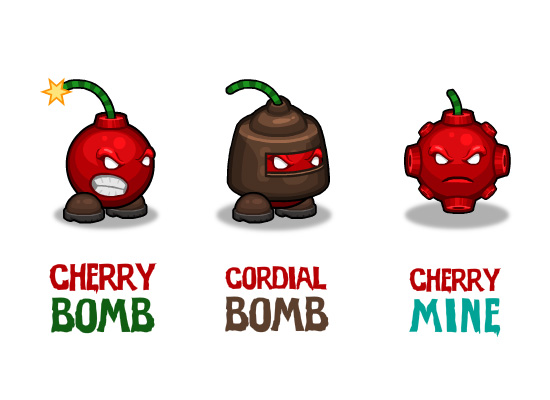 In Papa Louie 3, when triggered, Cherry Bombs will feverishly chase after you until they finally blow up! There are also several varieties like the hard-shelled Cordial Bombs, and the aquatic Cherry Mines. Be very careful around these guys.
Stay Tuned for more info for Papa Louie 3: When Sundaes Attack!
Comments
Powered by Facebook Comments