Hey Everyone!
While we are getting ready for the holidays over here at Flipline Studios, we wanted to show off a festive new location from Papa Louie 3: When Sundaes Attack! Check out Foodini soaring through a winter wonderland!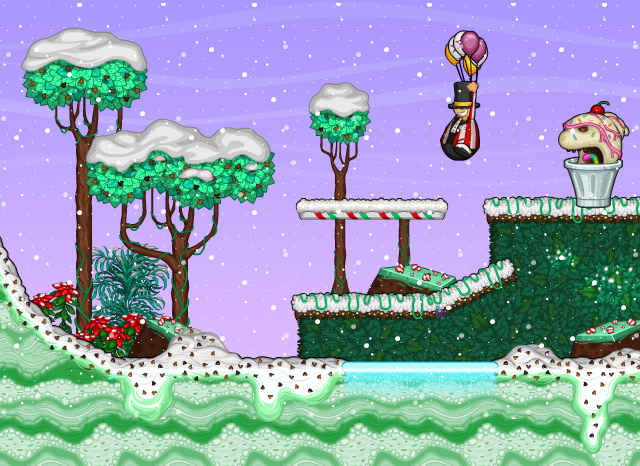 This area is called Wintergreen Way. In Papa's Freezeria, you served up cold ice-cream sundaes in a warm tropical setting. So for Papa Louie 3, we really wanted to mix together a tropical/winter vibe. So be expecting some snow, palm trees, and  slippery ice!
Stay tuned for more info on Papa Louie 3: When Sundeas Attack!
Comments
Powered by Facebook Comments