Hey Everyone!
For this sneak peek we will shed some light on the fate of Penny and Alberto. As seen in the story Bon Voyage, Penny and Alberto were captured by Radley Madish.
Since that time, Penny and Alberto have been imprisoned and forced to build an army of terrifying Sundaesauruses. We can only hope that someone will rescue them from the clutches of the evil Radley Madish.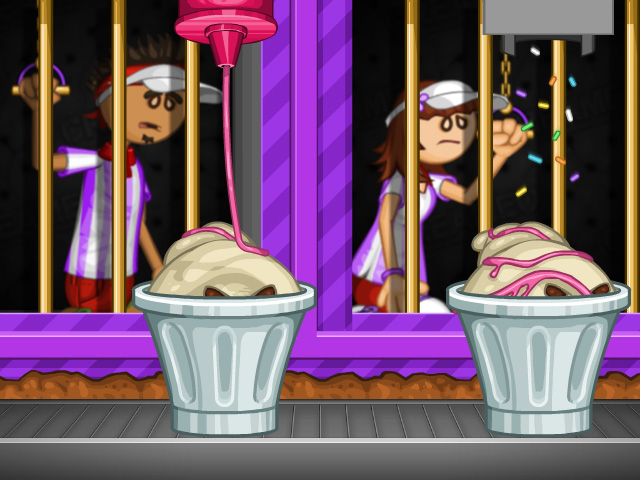 Stay tuned for more info on Papa Louie 3: When Sundaes Attack!
Comments
Powered by Facebook Comments