Hey Everyone!
You heard it right… soon you will be able to taste some of those crazy sauces featured in Papa's Wingeria HD!!! We just received the final packaging proofs from the manufacturer, and we had to show you how they look!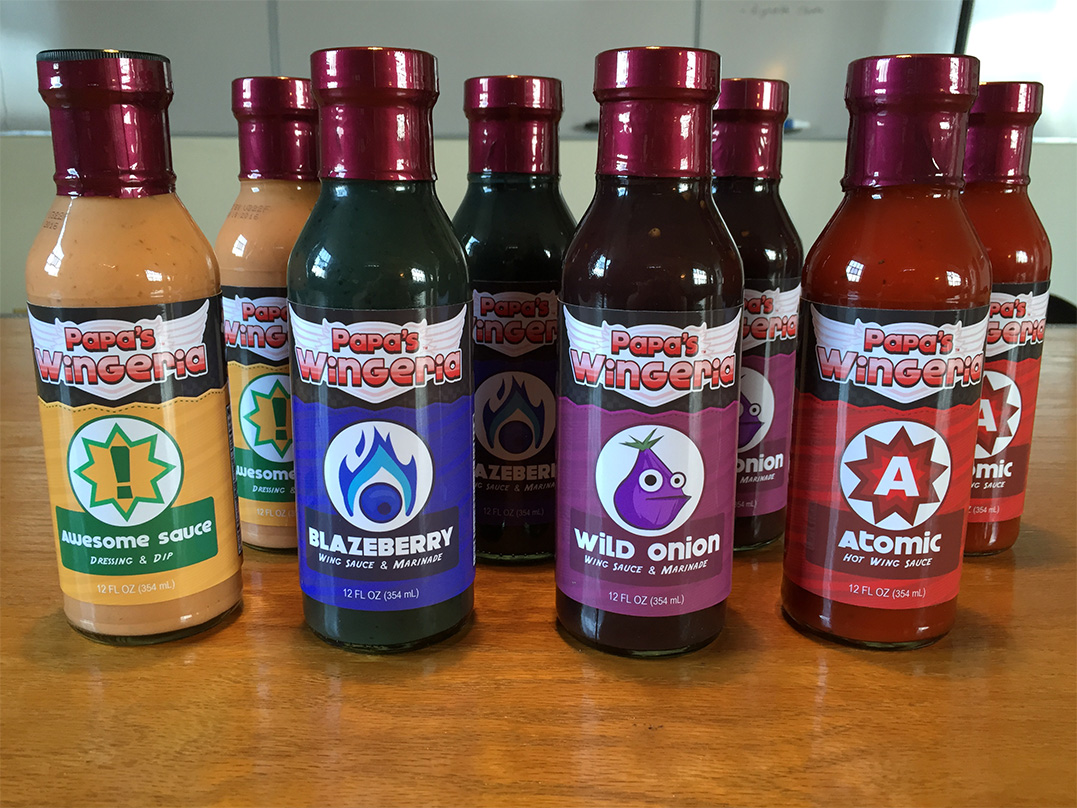 Truth be told, we were actually planning to release these alongside the launch of Papa's Wingeria HD, but we greatly misjudged how long the recipe development and FDA approval would take. We will be starting out with four sauces from the game: three delicious wing sauces and one dipping sauce. Hopefully we can release more if they prove to be a hit!
The first one is the only dipping sauce of the series… it's Awesome Sauce! Not only can you dip your wings in it, but it also goes great on salads and burgers. But seriously, you could just slather this all over your wings and be just as happy.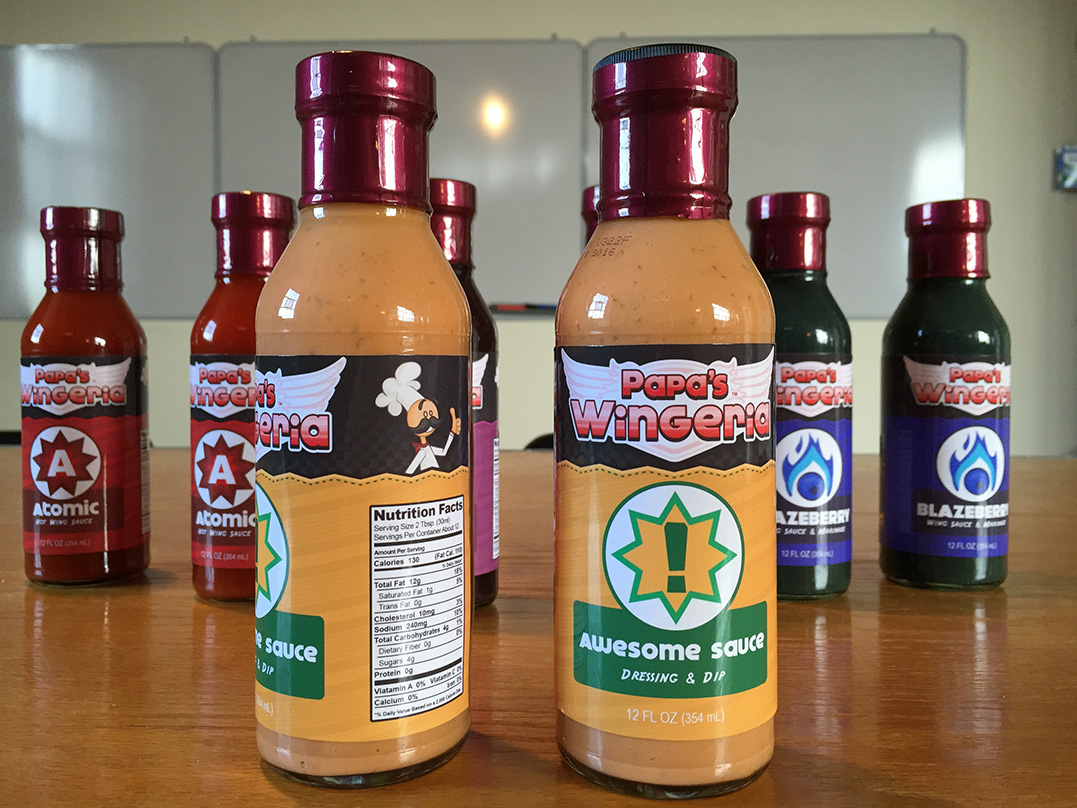 The second sauce is the hottest of the bunch… it's Atomic Sauce! This is for serious heat lovers as it is loaded with habaneros and aged cayenne peppers!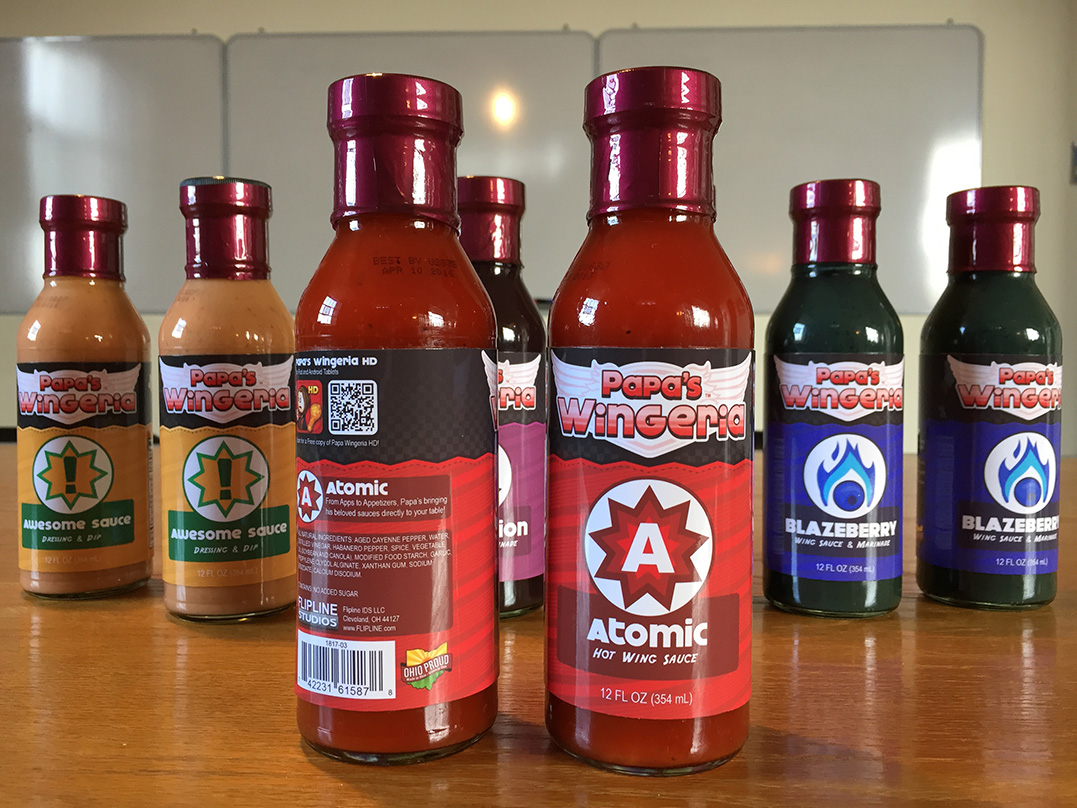 The third sauce is a hit with Sarge Fan… it's Wild Onion Sauce! Although it sounds bizarre, this is by far our favorite of the bunch!
The last one is the only sauce in this first batch that was introduced in Papa's Wingeria HD… it's the sweet and spicy Blazeberry. This one's recipe took the longest to finalize, but it has just the right balance of sweet and heat, and we are super excited about it!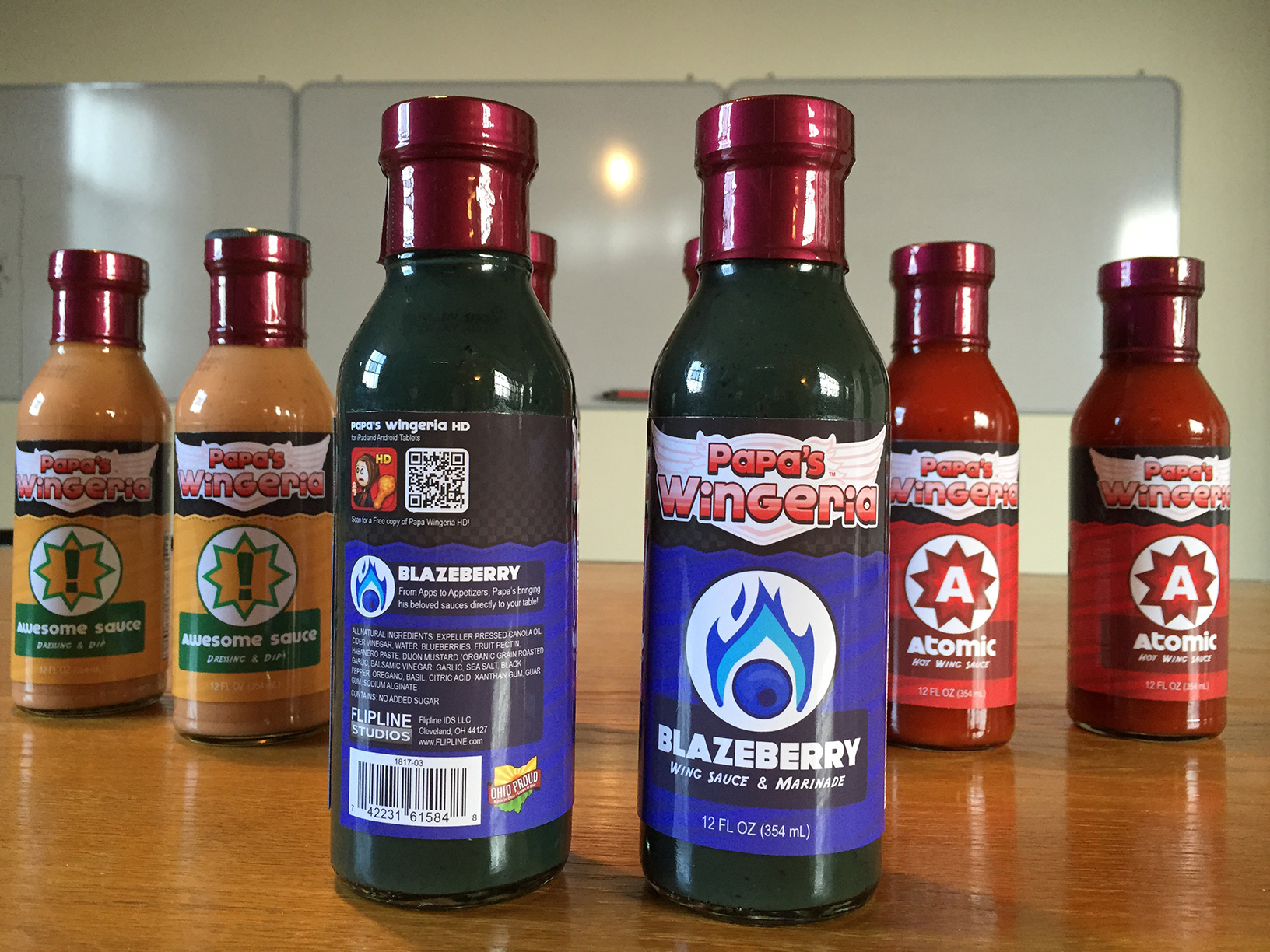 I know you're as excited for these sauces as we are, but you'll have to be patient. Once approved, they will begin the mass-manufacturing process, and the final products will eventually be shipped here from Cincinnati, Ohio. Then we can put them in the shop, and you can put them on your wings! We are hoping for early June, but in the meantime, we will be keeping you up-to-date on the process with more pics and cool meal ideas on the blog!
(April Fools… although we wish it was true)
Comments
Powered by Facebook Comments