Hey Everyone!!
Welcome to the first Sneak Peek of Papa's Cheeseria! Today we will be showcasing our huge clothing update for the game!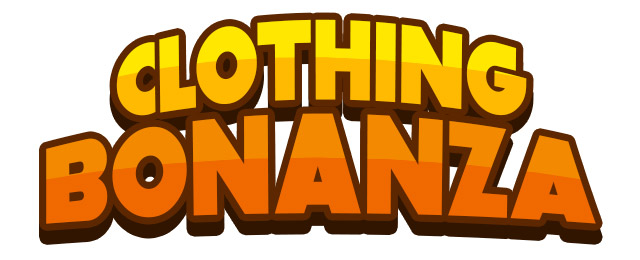 In previous Gamerias, we had quite a large amount of clothing, but the variety of those clothes seemed pretty slim. We maybe had a few color variations of a jacket or a shirt here and there. But if you weren't a fan of the colors we choose, you were out of luck. However, we have solved this problem with our new improved clothing shop.
The shop will now be displaying each unique clothing design with a new color picker on each panel. From there you will be able to pick from a variety of color combinations before making your purchase.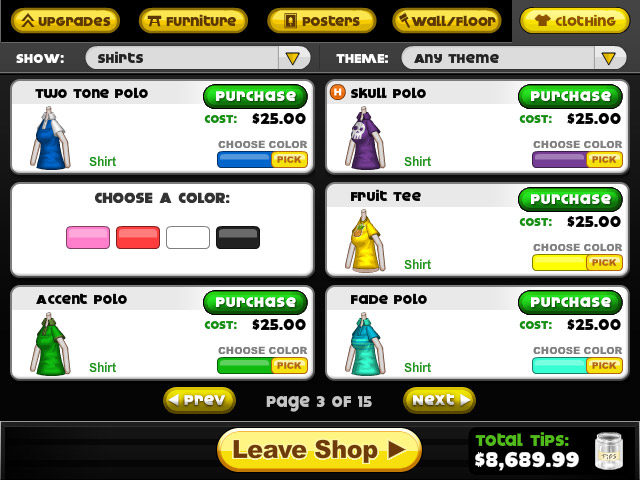 This improves the clothing shop on so many levels. It cuts down on the cumbersome paging…and paging… and paging as you try to find that one really cool jacket. It makes way for an absolutely huge amount of color options for the clothes. It also frees up space in the shop for the addition of brand new styles of clothing and accessories.
We have added brand new types of shirts, jackets, pants, skirts, and scarves. We've even added a wide variety of new shoe designs that have never been seen in any other Gameria. We've also added an all-new collection of gloves that you can put on your worker, each with their own unique color varieties! The sheer amount of clothes and accessories in this game is staggering!
Check out some more images of the shop and custom workers…
Stay tuned for more previews of Papa's Cheeseria!
Comments
Powered by Facebook Comments