Hey Everyone!!!
The big day is here!!! Now you can finally play Papa's Cheeseria!
Take orders from Papa's ever-growing legion of loyal customers. Stack up the sandwiches at the Build Station using a dizzying array of breads, toppings, and of course… CHEESE! Cook the Grilled Cheese to perfection over at the Grill Station.
Would you like fries with that? Of course! So cook those french fries up fast at the Fry Station. Pile the fries up next to the Grilled Cheese on the plate, load the fries up with toppings, and send the finished order to your patiently waiting customer.
So what are you waiting for, go play Papa's Cheeseria!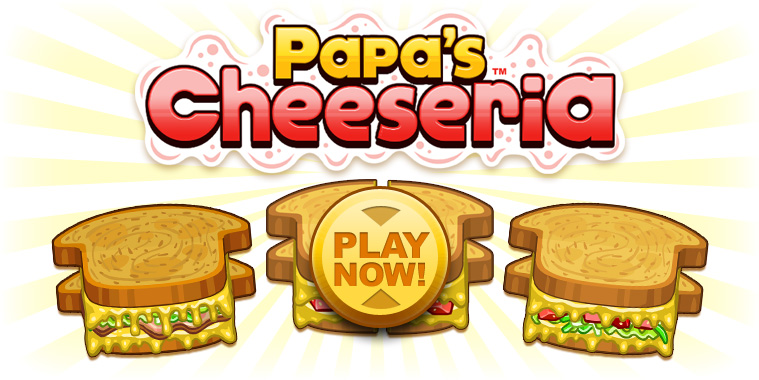 Comments
Powered by Facebook Comments