Hey Everyone!
This week's sneak peek is the Batter Station from Papa's Cupcakeria To Go!
After you take your customer's order, head over to the Batter Station where you will first choose the appropriate wrapper.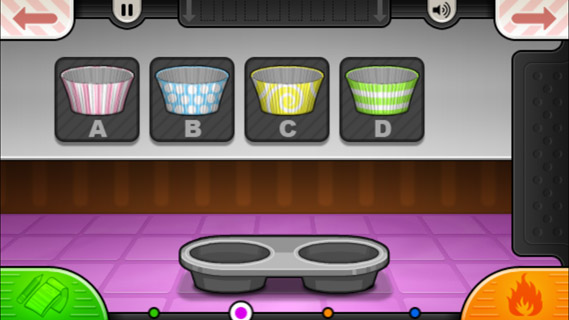 After the wrappers drop in, you will have to choose the correct batter…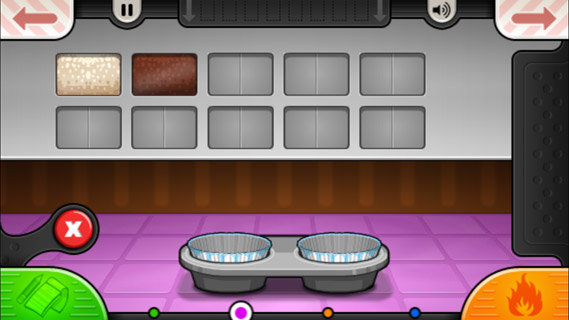 Once the batter is chosen, you will need to carefully pour it into each cupcake wrapper.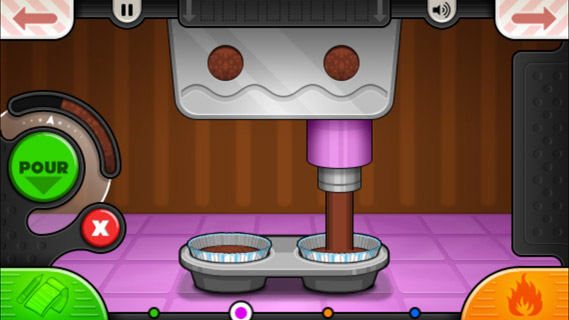 For the To Go version of Papa's Cupcakeria, we changed up the pouring process. Now a convenient "Pour" button will appear on the left hand side to easily press with your thumb. Hold down the button until the batter meter reaches the perfect amount which is designated by the white arrow. This clear approach to pouring resolves some of the frustration people were having with the original pouring mechanic from the web game. It really feels great!
Once everything is properly poured, your cupcakes will head on over to the Bake Station, but we will save that for later.
Stay tuned for more sneak peeks of Papa's Cupcakeria To Go!
Comments
Powered by Facebook Comments