Hey Everyone!
For this week's sneak peek, we wanted to show off the new and improved Batter Station in Papa's Cupcakeria HD!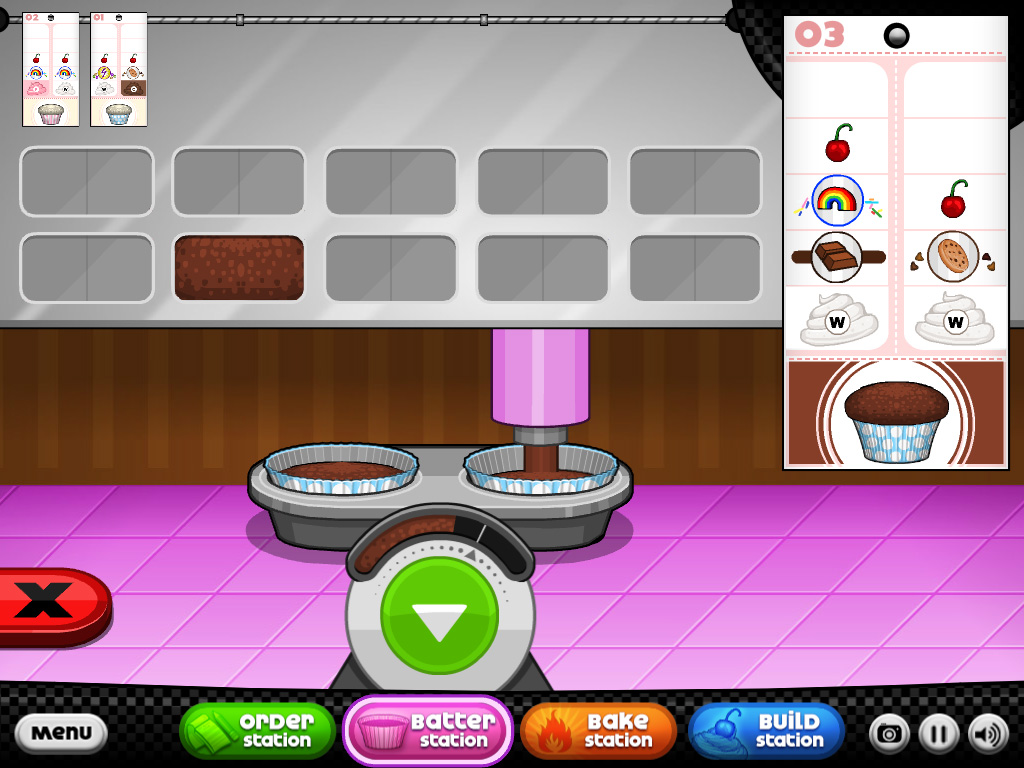 Although most things are very similar to the original Papa's Cupcakeria, you will notice that we took a page out of the "To Go" playbook when it came to filling up the batter. The original had a button on the fill tube that you pressed with the mouse to start the batter pouring out. Unfortunately, in HD form, our fingers would get in the way and we couldn't see when to stop. So we incorporated a button and meter system similar to the "To Go" version that makes the process less frustrating and much more enjoyable!
Stay tuned for more sneak peeks of Papa's Cupcakeria HD!
Comments
Powered by Facebook Comments