Hey Everyone!!!
For this week's sneak peek, we wanted to take you inside Whiskview Mall. Among the numerous shops and kiosks, you'll notice the storefront for Papa's Bakeria!
This has been by far the most complicated "start of day" scene we have ever created. Just wait until all those shoppers start coming in!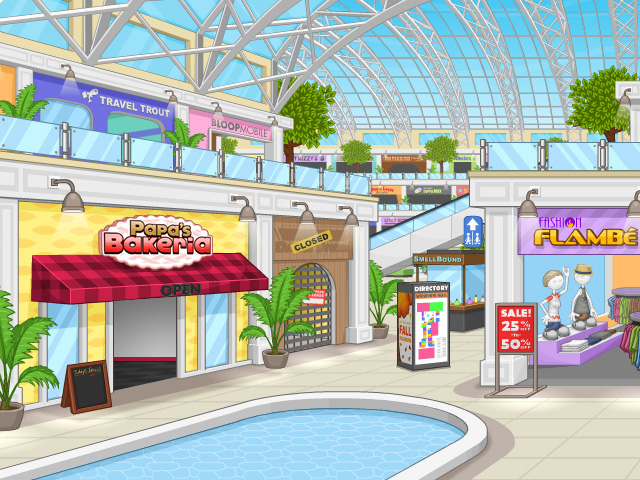 Stay tuned for more sneak peeks of Papa's Bakeria!!
Comments
Powered by Facebook Comments