Alien Transporter
This bustling alien world sure could use a good cabbie. Fly the aliens around town while carefully keeping your ride out of the repair shop. Play Now!
Sinbad's Journey
The famous sailor Sinbad is ready for another big journey throughout the seas, but first he must make an unplanned stop to fix his ship.
Play Now!
Zombidle
Grow and manage an evil zombie horde and take over the countryside. Play Now!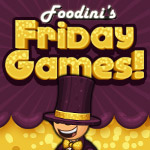 Comments
Powered by Facebook Comments