Bear in Super Action Adventure 2
Rabbit has returned to try and invade the Bear home planet again during while the bears are in hibernation. Our hero, Bear, has found himself on a quest to save his planet yet again. Play Now!
Superdozer
Bulldoze your way through 150 levels of mind blowing puzzles. Click on an empty tile to move your bulldozer there. Push the block to the indicated destinations.
Play Now!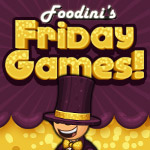 Comments
Powered by Facebook Comments