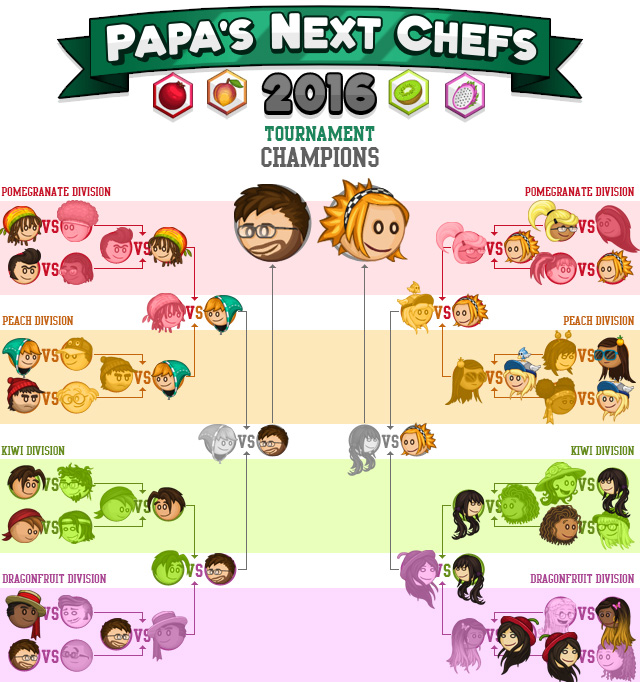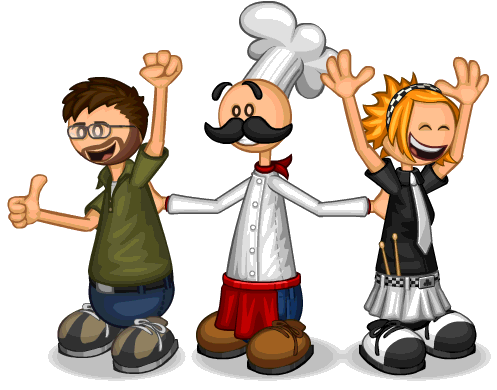 Hey Everyone!
After 15 exciting rounds of competition, Matt and Clover have become this years Papa's Next Chefs!!!
Now, both members of Flipline Studios will have been chefs along with all the members of Scarlett and the Shakers! Clover and Matt will go on to be the chefs at Papa Louie's next restaurant extravaganza!
But what restaurant will it be??
You will need to be patient. Because of our release of Papa's Bakeria earlier this year, the next Gameria will not be out until later this year. So we are a little while away from the official announcement of the game.
But we promise it will be worth the wait!
Comments
Powered by Facebook Comments