Hey Everyone!
Earlier this month, Apple released the iOS update for iPhones and iPads. One of the really cool features that came with the update are the all new iMessage Stickers. Now you can peal and place stickers all over the texts you have with your friends.
When we heard about this, we immediately started working on getting our very own Papa Louie Stickers into the iMessage App Store.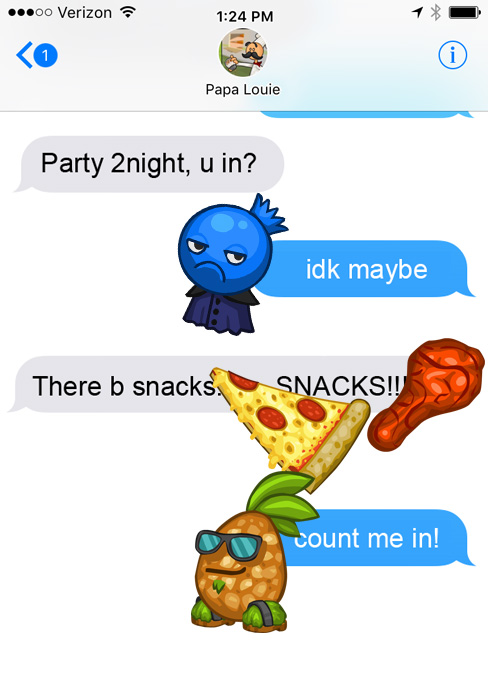 It's the perfect fit for our stickers, and they are now available to download… FOR FREE!!! So if you have an iPhone, iPod, or iPad and updated to iOS 10, GO GET 'EM!!

Comments
Powered by Facebook Comments