Frog Fable
Being sent for milk is not a simple task, when you live in a world filled with evil, magical frogs and fireball-throwing ants.
Play Now!
Night at the Colosseum
When night falls, the colosseum comes alive with the spirits of fallen gladiators. Upgrade your armor and escape the dark dungeons of the colosseum. Play Now!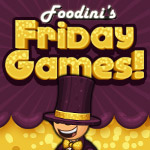 Comments
Powered by Facebook Comments