Hey Everyone!
In the original Papa's Pizzeria, things were extremely simplified when it came to building a pizza. When it was time to make a pizza, you were presented with a premade pizza that had sauce and cheese already applied. Although this kept things nice and simple, it felt like something was missing.
So for Papa's Pizzeria HD, we completely remade the whole pizza building process! Let us guide you through the new and improved Build Station…
The first step in building a pizza is choosing the crust, we'll have traditional, crispy, along with a wide variety of other crusts that you'll unlock as you play. Once you picked the correct crust, it's time to choose the sauce.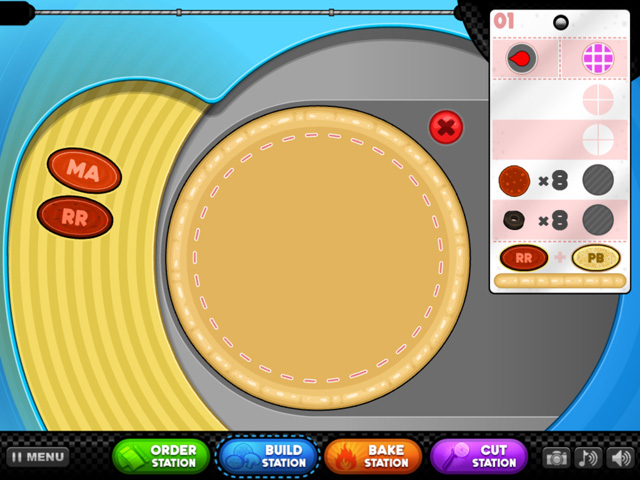 When the sauce choices spin into place, you'll notice a dashed circle who's size is growing and receding. You'll want to click on the correct sauce button when the circle is at its largest point. After that, the crust will be sauced based on your timing…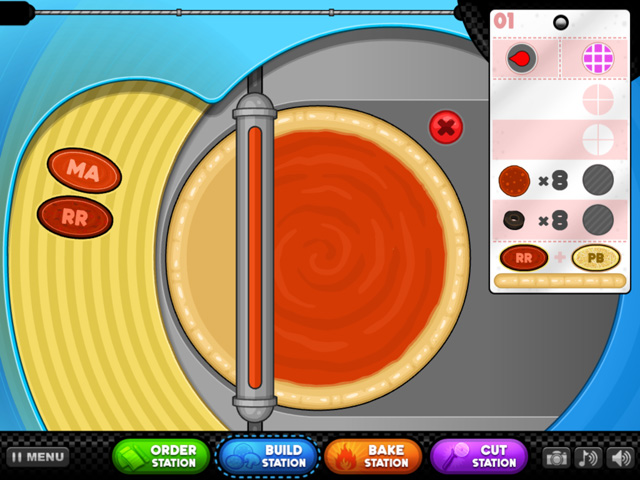 You will do the same thing for the cheese…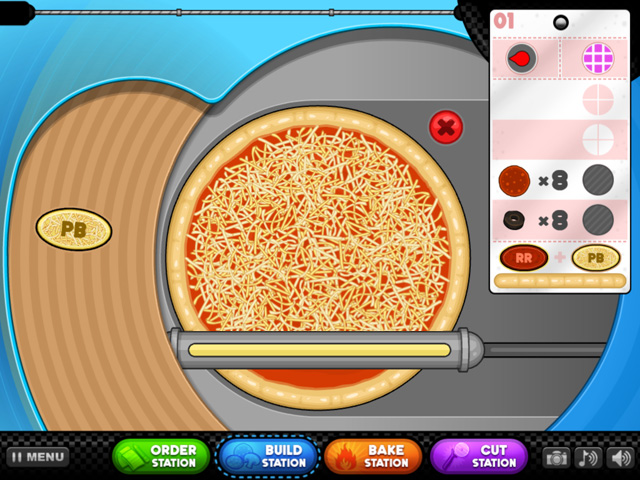 Once the pizza is sauced and cheesed, the toppings will roll in and you can place them on the pizza according to the customers specifications.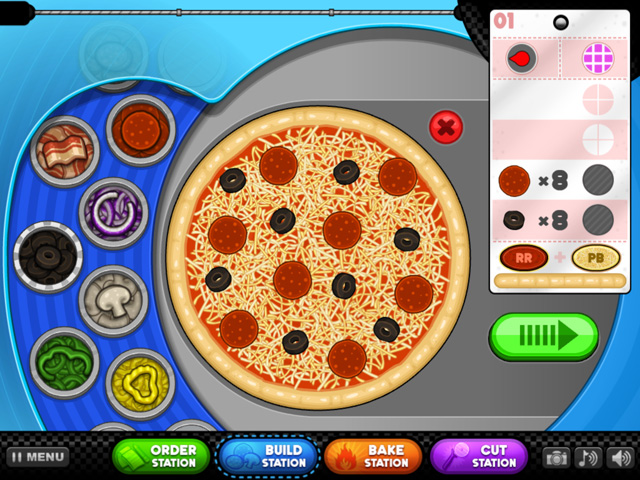 So now you can choose different crusts, sauces, and cheeses. The shear amount of unique pizzas you can make with theses different combinations is absolutely crazy!!!
Stay tuned for more sneak peeks of the game that's 10 years in the making… Papa's Pizzeria HD!
Comments
Powered by Facebook Comments