Hey Everyone!
August 7, 2007 was the day everything changed for us here at Flipline Studios. With the previous success of Papa Louie: When Pizzas Attack, we decided to completely change the course of our company and become a full time game development studio. Previous to that, we were making websites for consulting firms and multimedia presentations for architectural companies.
So when we launched our second game, Papa's Pizzeria, we also completely redesigned flipline.com to showcase games and only games. Let's travel all the way back to the year 2007 and check out our fresh new updates to flipline.com and papalouie.com…
At that point, there was no turning back, we were either going to make it as game developers or not make it at all.
Luckily, Papa's Pizzeria struck a chord with players, and it became even more popular than our previous game.  At the time, the game-play was a relatively new concept. Best captured by one of the first reviews for Papa's Pizzeria on jayisgames.com:
"Papa's Pizzeria, by Flipline Studios in Ohio, is more than your average resource management game. While a typical entry in the vein of Diner Dash would require little more than clicking on various hot spots to make and deliver the food to customers, Papa's Pizzeria gives it a more personal touch. Rather than clicking on an order and then on a station for topping the pizza, only to watch the pizza top itself, you must actually top the pizza yourself."
Pretty crazy, right? Now, we are so used to the gameria mechanic that we even coined the term "Gameria" to describe our Papa's games.
With all of that being said, we are quickly approaching the 10 year anniversary of the launch of the original Papa's Pizzeria. So we would formally like to announce that Papa's Pizzeria HD will be launching exactly 10 years after the original on August 7th, 2017!!!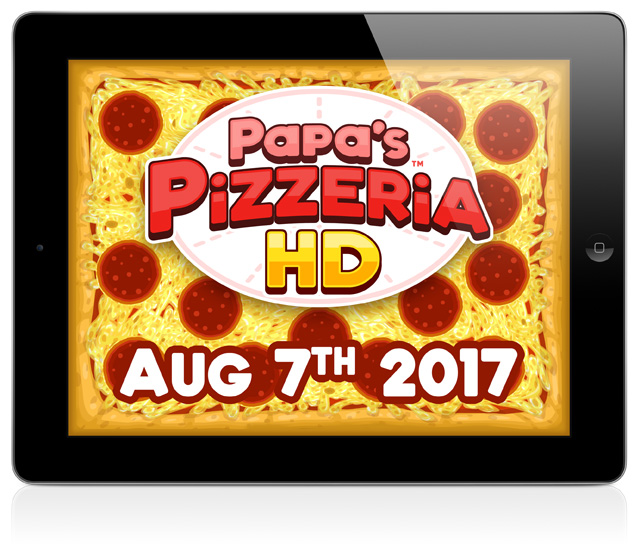 Let the countdown begin… only 7 more days until Papa's Pizzeria HD!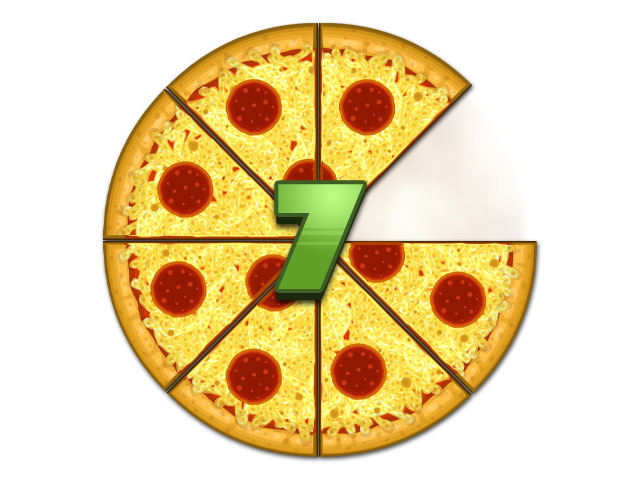 Comments
Powered by Facebook Comments