Hey everyone!
This week we wanted to show off the Grill Station of Papa's Hot Doggeria HD.
Let's go over some of the mechanics for the people who may not be familiar with the original.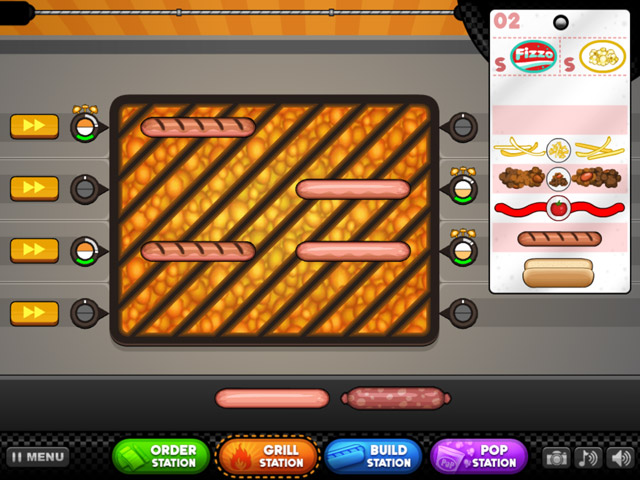 Your first task in completing a customer's order is placing the correct meat on the grill. In this case, it is a regular hot dog.

You will need to cook both sides evenly, and the timers inner circle will show you when each side is properly cooked by slowly becoming orange. Once that happens, you'll want to tap on the hot dog to flip it over. When the outer ring meter reaches the green area, your hot dog is fully cooked.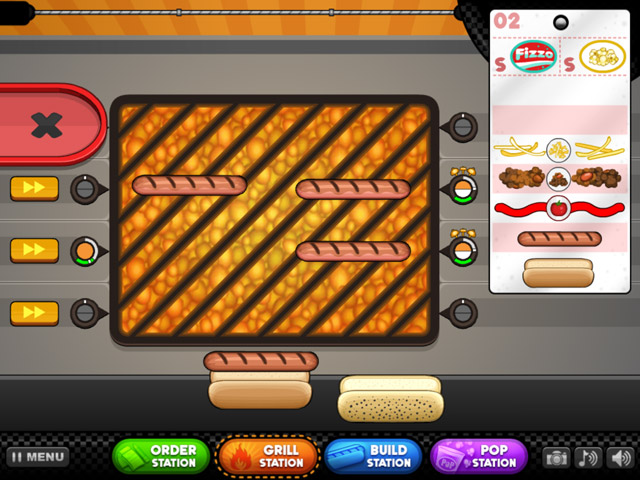 After that, you will want to drag the hot dog off of the grill and into the correct bun. For this order, the customer wants a regular hot dog bun. Just drop the hot dog into the bun, and it will slide off to the Build Station.
Stay tuned for more sneak peeks of Papa's Hot Doggeria HD!
Comments
Powered by Facebook Comments