Hey everyone!
Since Papa's Hot Doggeria HD will include holidays for the first time, we wanted to show off some of the festive toppings that will be unlocked during Halloween!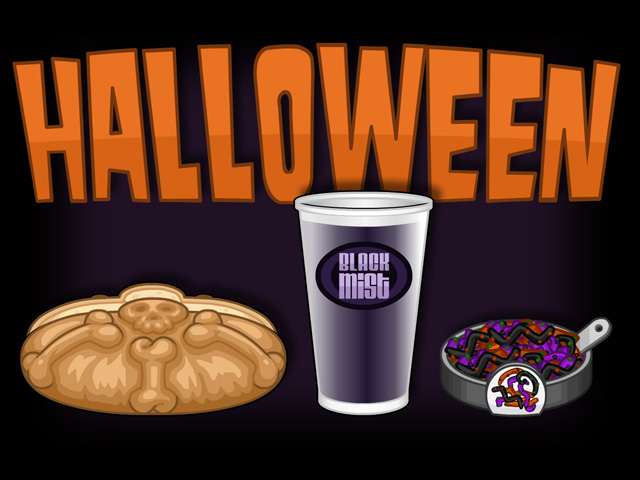 For this holiday, you will unlock the "Pan de Muerto" bun, which is a sweet roll traditionally served up during Mexico's Day of the Dead. Quench your thirst with Lemon Mist's seasonal favorite, Black Mist. Your taste buds will tingle with the flavors of citrus, grape, and blackberries. Spooky Slaw will also be making its holiday return in Papa's Hot Doggeria HD.
Stay tuned for more sneak peeks of Papa's Hot Doggeria HD!
Comments
Powered by Facebook Comments