Hey everyone!
This week we wanted to show off the last area of Papa's Hot Doggeria HD, the Pop Station!
After you have cooked and topped your customer's Hot Dog, you will slide over to the Pop Station to complete the order.
In this station you will be able to pour Soda Pop and pop Popcorn to go with your customer's hot dog.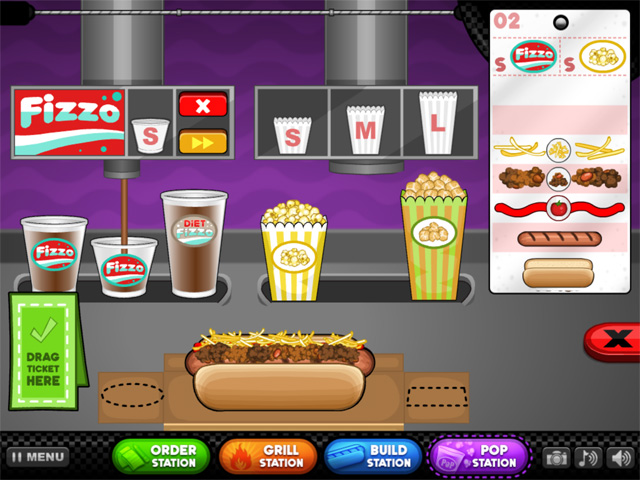 For both the soda and the popcorn, you will first choose the flavor. The machine will then spin around giving you size options to choose. After that, it will begin filling up the cup or bag. You can buy boosters in the shop to speed up the process.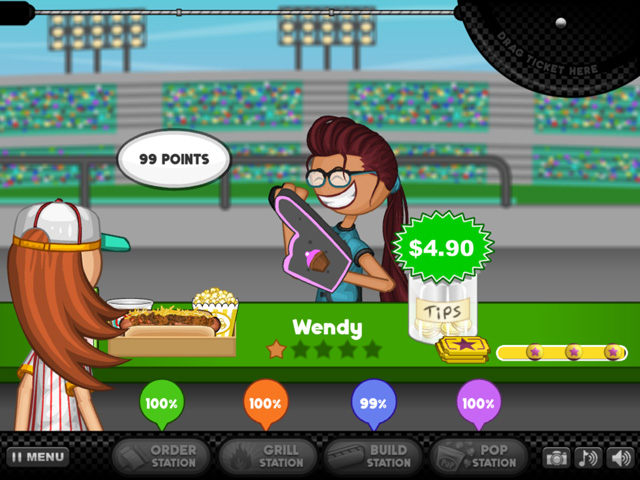 Once you have dragged the soda pop and popcorn to the box, you'll head back to the front counter to give the customer their order. All four stations will be graded and you will receive points and a well deserved tip from the customer.
Stay tuned for more sneak peeks of Papa's Hot Doggeria HD!
Comments
Powered by Facebook Comments