Hey everyone!
We hope everybody is enjoying playing Papa's Cluckeria To Go, and having fun experimenting with free play in the Food Truck! We have one more bonus feature to share about the Food Truck that players may not have noticed yet. You've likely already seen unfamiliar locals from the outskirts of Oilseed Springs showing up at the Food Truck when you prepare an order. It may seem random who appears to try your creation, but here's a surprise: If you make the exact same food order the next time you're in the Food Truck, that very same local will show up for that order again!
And that's not only for you: If anybody on any device makes the exact same order, they can see that same person show up to try their creation!
You can see this in action with the orders below: Anybody can make what's shown on these tickets, and these locals will appear to try your food!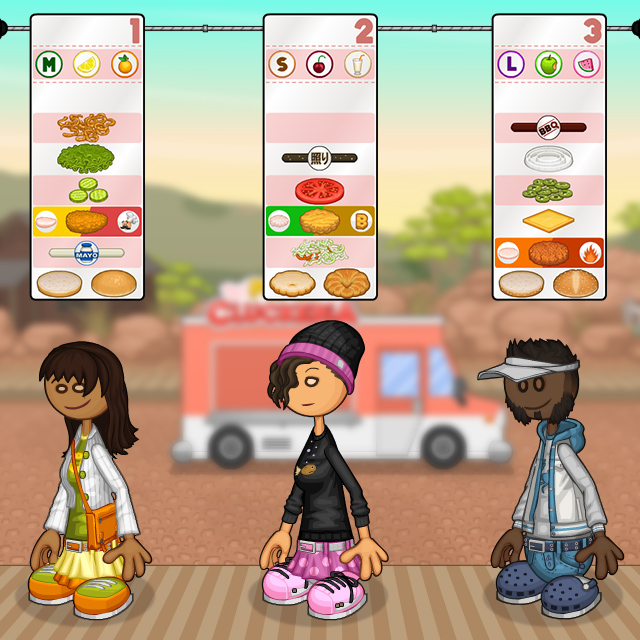 Papa's Cluckeria To Go is OUT NOW for phones and tablets:
Comments
Powered by Facebook Comments