Bazooka Boy 2
Explore the caves and collect gold coins armed only with your bazooka! Collect 17 different rocket types and explore a wide range of scenarios in this dangerous cave system. Play Now!
City Wizard
How big can you grow your city in this strategic puzzle game? As the City Wizard you have the power to create a bush from 3 flowers, and a tree from three bushes. Keep matching to grow your city!
Play Now!
Mad Truck Challenge
The Mad Truck challenge is a race to the finish or the death, which ever comes first. Start racing with a simple truck, collect coins as you race to get money for upgrades. Reach the boss of each world and beat them to move to the next world. Play Now!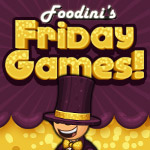 Comments
Powered by Facebook Comments