Papa's Taco Mia HD
Have a flavor fiesta with seasonal tacos and daily specials in Papa's Taco Mia HD! Available for iPad, Amazon Fire, and Android tablets! Play Now!
Island Trip
Guide your island hero along the dangerous blocks off shore! Tap Z to hop on a red block, and X to hop on a green block. Collect bonuses to increase your speed and see how far you can go!
Play Now!
Building Rush 2
It's time for work! Build construction plants and manage the delivery trucks for construction jobs across the city. Deliver the goods quickly to earn bigger bonuses, and buy more trucks to handle multiple deliveries at once! Play Now!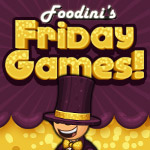 Comments
Powered by Facebook Comments