Rico and Miko
Miko has been captured, and it's up to Rico to save her… again and again! Run, jump, hit switches, and solve puzzles to make your way to Miko and rescue her! Play Now!
Shoot-Out in the West
Your spaceship has crash-landed on an alien planet called Earth! Fight off waves of enemies, and try to contact your home world so you can be rescued. Play Now!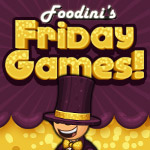 Comments
Powered by Facebook Comments