UndeadRUN
Run, shoot and slice enemies in a city crawling with zombies. Fight against the king of the living dead and destroy everything on your path! Play Now!
Panda Uprising
Help Febb SteelMochi, retake the conquered towns of Isterland. Defeat the Great Panda Army using the power of eight elemental Mashu.
Play Now!
Aliens Go Home
A huge intergalactic war is raging in the sky between the Zerc and Kyamt. A Zerc ship is intercepted and falls to earth, crashing into your backyard. Box up the little aliens and send them home before the war comes to earth. Play Now!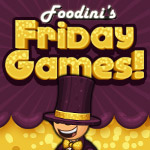 Comments
Powered by Facebook Comments
By