Hey Everyone!
Welcome back to another sneak peek of Papa Louie Pals! This week we are diving into the big Clothing Section!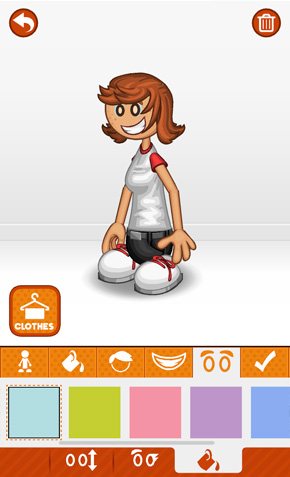 Below your Pal is a

 Clothes Button. When you can click on it, you are taken to a separate clothing menu.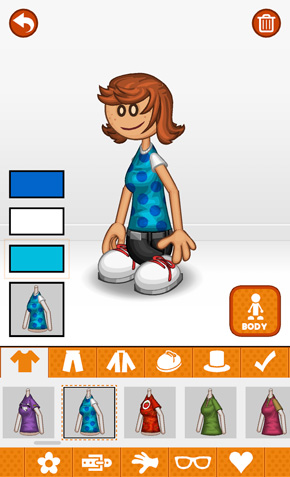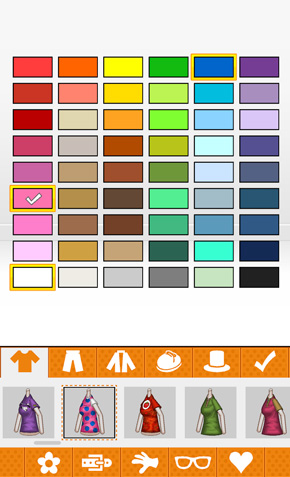 You'll start off in the

Shirt Section. When you choose a piece of clothing an icon of it will appear above the tabs. Above the icon will be several squares that represent the color palette currently used in the item. When you click on a square, the color picker will pop up which will allow you to customize the colors for the piece of clothing.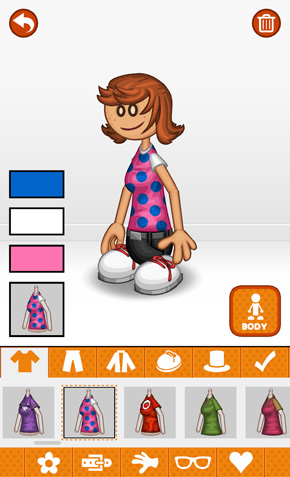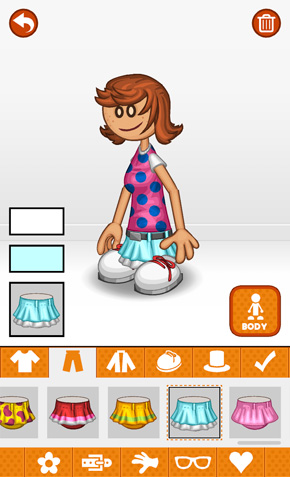 Next to that is the

Pant Section where you can find all sorts of pants and skirts for your Pals.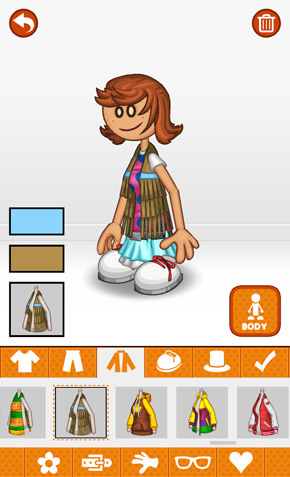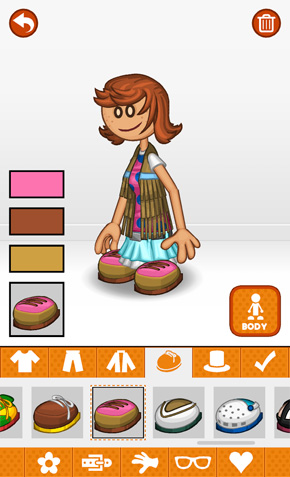 There is also a

Jacket Section that has coats, hoodies, vest, and more for that extra layer of detail. Next to the Jacket Section is the

Shoe Section with so many styles to choose from.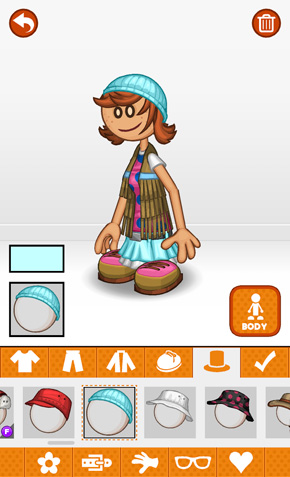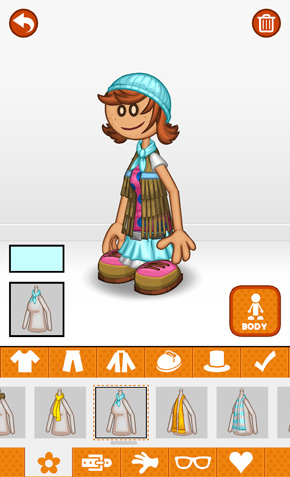 Top it off with a beanie from the

Hat Section. The start of the second row features the 
Accessory Section where you can add some flair to your Pal.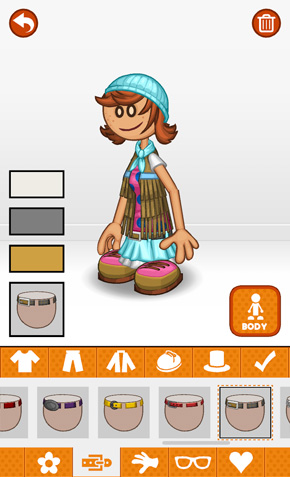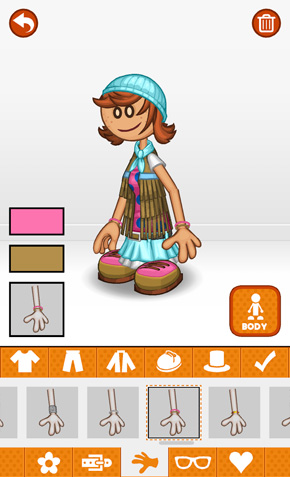 Next to that is the

Belt Section; always a good choice. In the

Hand Section you will find gloves, bracelets, and so much more.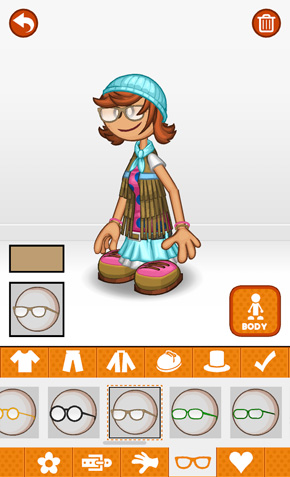 Finally, we have the

 Glasses Section where you can find everything from classy bifocals to cool shades.
That's it for this week's preview, stay tuned for more sneak peeks of Papa Louie Pals!
Comments
Powered by Facebook Comments