Hey Everyone!
Welcome back to another sneak peek of Papa Louie Pals! This week we are showing off how to name and save your Pal!
When you are finished creating your perfect Pal, you'll want to give them a fitting name and save them. To do this, you will head to the

 Save Section.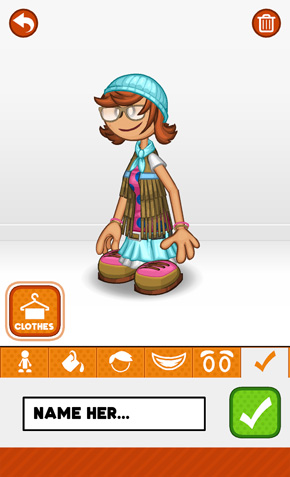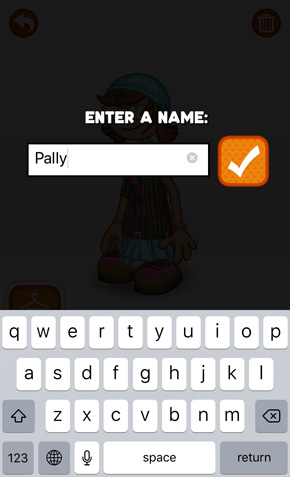 In this section you will see a name text field and a check box. First you will have to give your Pal a name by clicking on the "Name Her…" text field. A keyboard popup will allow you to type in a name. When you're done with the name, click on the

orange check box to go back to the Save Section. Then to save your Pal, click the

 green check box. After that, you will be sent back to the main screen.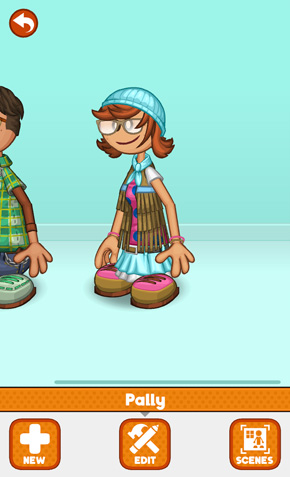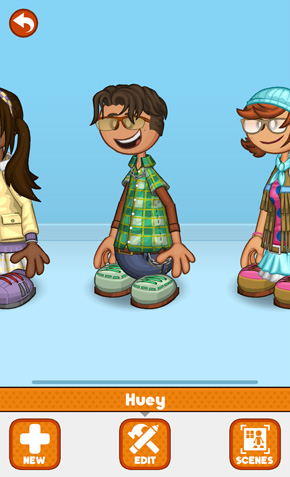 Here you will see your new Pal hanging out on the main screen. If you have already made other Pals, you can scroll around to see them. You can edit your Pal by clicking on the 

Edit button. To make some new Pals just click on the 

New button.
That's it for this week's preview, stay tuned for more sneak peeks of Papa Louie Pals!
Comments
Powered by Facebook Comments