In our previous post we mentioned that "Soon you will be crafting some decadent, mouth-watering, hot-from-the-oven… Cookie Sundaes!"
Some of were curious as to what we exactly meant by cookie sundae, so let us explain…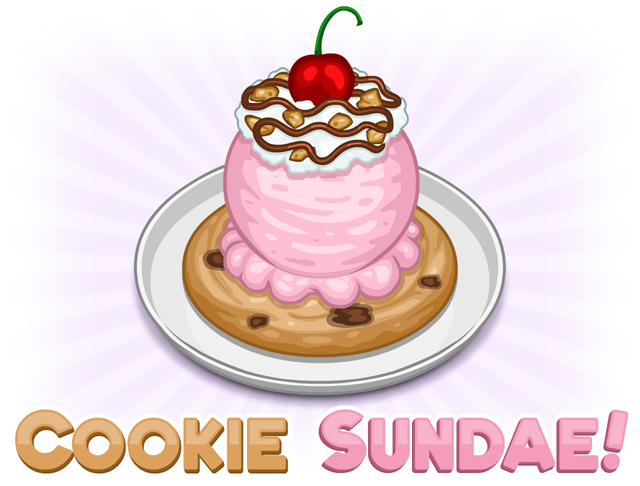 A cookie sundae is very similar to brownie sundaes. First you start with a freshly made cookie that is topped with a scoop of ice cream and a wide variety of toppings. The image above is an example of a very basic cookie sundae that you could make in Papa's Scooperia. The pairing of warm chocolate chip cookies with chilled strawberry ice cream is just one of many possible combinations that you will be able to create for your very hungry customers.
Stay tuned for more sneak peeks of Papa's Scooperia!
Comments
Powered by Facebook Comments