Hey Everyone!
This week we are diving into the Build Station for Papa's Pancakeria To Go!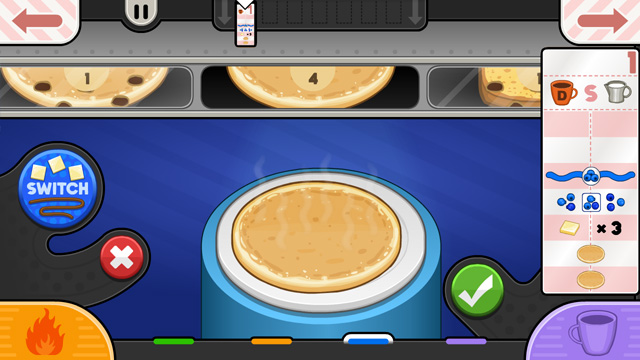 Once you have grilled up your pancakes, waffles, and french toast in the Grill Station, you'll want to head on over to the Build Station. This station has two different scrolling tray categories, breads and toppings. You can quickly change categories by clicking on the "Switch" Button on the left-hand side. In the above example, we are in the "bread" section looking for two fresh pancakes to drop on the plate.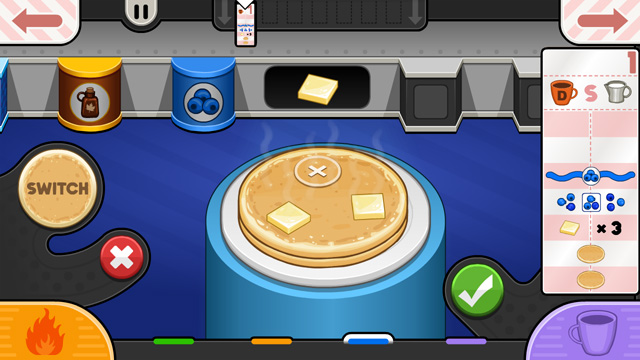 After that, we can switch over to the "topping" section and scroll to the butter pats. For drops like these, you can drag the plate up, down, left, and right in order to perfectly position the pat. When you are ready, simply let go, and the pat will drop wherever the aiming icon is on the plate.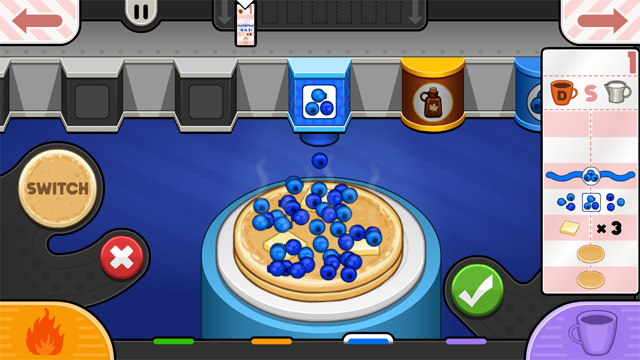 Things are slightly different for syrups and shakers. Once you click on the plate, the highlighted bottle will start pouring out its contents starting from the top and making its way to the bottom of the plate. Simply drag the plate left and right while it is pouring to evenly cover the pancake.
Stay tuned for more sneak peeks of Papa's Pancakeria To Go!
Comments
Powered by Facebook Comments