Hey Everyone!
We wanted to announce that on  Friday, December 21st, 2018 we will be releasing our next big update to Papa Louie Pals!
This will include the highly anticipated Papa's Pancakeria Customer Pack as well as a whole new batch of Freebie stuff!
With the update, you'll get all sorts of goodies for free like Papa Louie Arcade shirts, Meteor Blastor windbreakers, belts, fanny-packs, christmas themed props, game tickets, tokens, flipdeck cards and more! You'll also get 6 all new backdrops, and Papa Louie will get a new Arcade Referee outfit!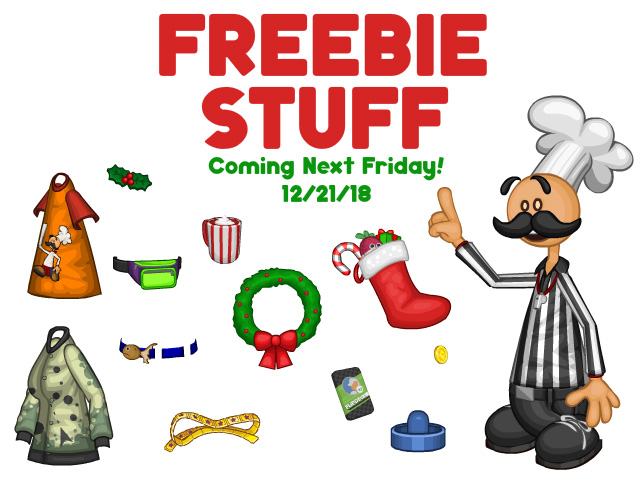 Here are a few fan-made scenes from Papa Louie Pals!  Don't forget to use #papalouiepals when posting your favorite scenes! For more detailed information click here.
Get it today for iPhones, iPads,  Amazon Fire Tablets, Android Phones, and Android Tablets!

 iPhone & iPad: bit.ly/PAPAPALS

 Google Play: bit.ly/2Gb3u0o

 Amazon Appstore: amzn.to/2G8nGjP
Comments
Powered by Facebook Comments