Hey Everyone!
Lately, we have been showing off a few images of locations, friends and enemies for our upcoming game. However there was still some confusion as to what we were showing off. So we decided to reveal both the game name and lead character this week. Hopefully this will clear the air, and keep things less confusing as we show off more sneak peeks in the future!
So… may we introduce to you, the craftiest donkey you'll ever meet,
and the star of our next game, Jacksmith!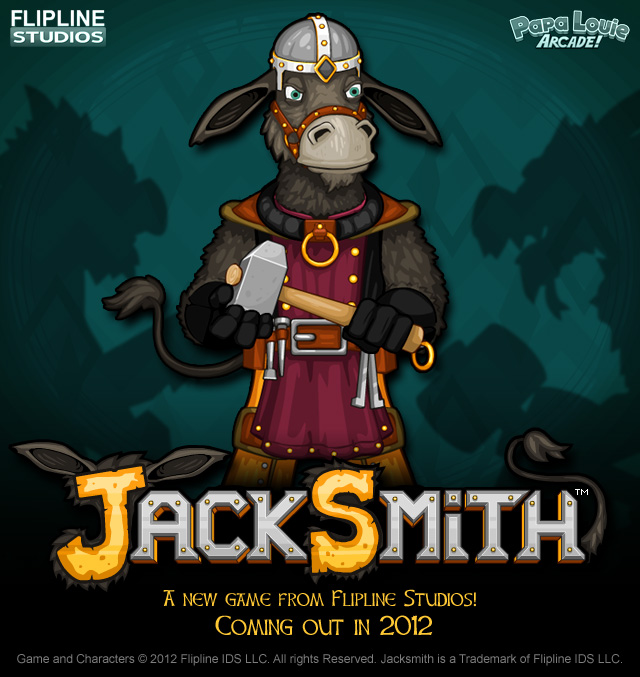 The game, called Jacksmith, will be coming out this year, and we're sure you'll thoroughly enjoy it!
Comments
Powered by Facebook Comments