Hello Everyone!
Today officialy marks the start of OnionFest: a month long online extravaganza for fans of Flipline Studios and onions alike! To kick things off, let's reveal a few of the cool things happening now and in the future!
The Crowning of OnionFest King and Queen!

We will be starting a month long tournament to crown your favorite customers as OnionFest King and Queen!
More information tomorrow when we kick off the tournament!
Dollar Derpy Onions!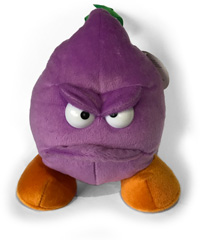 You can't win 'em all. When we ordered our Grumpy Onions, we found that a good chunk of them were less grumpy and more derpy. These odd onions came out cross-eyed and asymmetrical. Once we sold out of all the nice looking Grumpy Onions, we were left with tons of onions that weren't quite up to our standard. So now we decided to sell them at a massive loss because, well, even Derpy Onions need a home!
We are also including an ultra rare, Derpy Onion Flipdeck trading card. The card is numbered #X01 and can only be obtained by ordering a Derpy Onion.
All of this for just $1.00 USD during OnionFest!
Limited Edition Sarge Fan Statuette!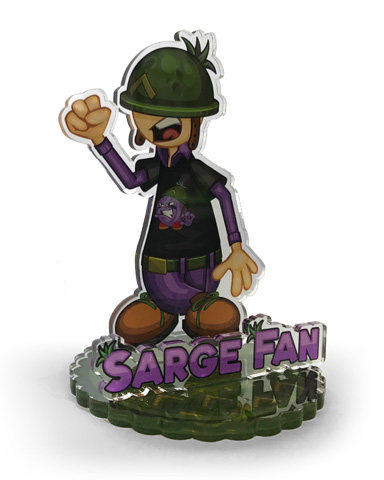 A special OnionFest 2019 exclusive statuette. This 2.5D figurine of Sarge Fan stands at 4.25 inches tall and is made of crystal-clear, laser-cut acrylic.
This statuette of Sarge Fan is a limited-run collectible, and each one is hand numbered and signed by Tony Solary and Matt Neff of Flipline Studios.
There are only 105 statuettes. Once all of them have been sold, this design will be officially retired, never to be produced again.
Flipdeck Pack 21!

Also, hot off the press, we have the newest batch o'cards: Flipdeck Pack #21!
This pack includes Flipdeck Cards 201-210, along with two bonus Flipverse cards.
Blog Surprises!

We have blog posts planned for every single day of OnionFest (even weekends)!
So expect some weird and wild stuff all month long!
Calling All Artists!
We will be wrapping up  OnionFest with a Fan Art Round Up! So send us your onion-inspired fan art to [email protected], tweet us @FliplineStudios, tag your DeviantArt photos with #onionfest, or send them the old fashion way to:
Flipline Studios
3030 E.63rd Street
Suite 214
Cleveland, OH 44127
Comments
Powered by Facebook Comments